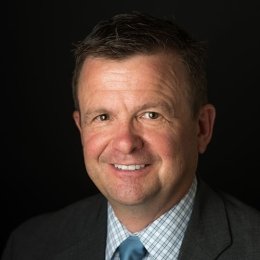 Brian Hutzley
Vice President, Chief Financial Officer and Treasurer
Offices & Programs
BIOGRAPHY
Brian Hutzley joined Centre College in 2016. A Michigan native with a B.S. in accounting from Michigan State University and an M.B.A. from Syracuse University, Hutzley served most recently as vice president for finance and administration at Colgate University in Hamilton, N.Y. He has an impressive 30-year record of service in both the private and not-for-profit sectors, including key leadership roles at public and private universities. 
Before Colgate, Hutzley served as vice chancellor and CFO for the State University of New York (SUNY), which includes 64 campuses and is the country's largest public higher education system. Hutzley was responsible for overseeing the $12 billion annual operating budget, along with relevant finance and budget areas in addition to financial aid and information technology. 
He came to oversee the entire system after six years as vice president for business and finance at SUNY's Delhi campus, where he managed an annual budget of $80 million. 
Prior to his career in higher education, Hutzley spent some two decades in the private sector, ending that part of his career as director of financial planning and analysis for Mead/AT-A-GLANCE, in charge of a $1.2 billion annual budget.