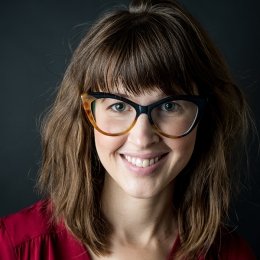 Jamie E. Shenton
Associate Professor of Anthropology
Offices & Programs
Education
Doctor of Philosophy in Anthropology, Vanderbilt University, 2014
Certificate in Latin American Studies, Vanderbilt University, 2012
Master of Arts, Anthropology, Vanderbilt University, 2010
Bachelor of Arts, Anthropology/Sociology and Spanish, Centre College, 2006
BIOGRAPHY
Jamie Shenton joined the faculty at Centre College in 2017.
She is a cultural anthropologist specializing in medical anthropology, gender and sexuality, ethnographic methods, and comparative perspectives on U.S. and world cultures, especially Latin America. Her geographic areas of expertise are lowland South America and highland Central America, and she has spent significant amounts of time conducting fieldwork among indigenous Kichwa peoples (Amazonian Ecuador) and indigenous Maya peoples (Guatemala). Her most recent research explored issues of gender, intergenerational transformation, body image, and social change among indigenous Kichwa women in the Napo Province region of the Ecuadorian Amazon. Other ongoing research projects include productive intersections of contemporary feminist theory and Amazonian ethnographic theoretical paradigms as well as sexual violence on college campuses and questions of awareness and prevention.
Shenton's teaching areas of interest include cultural anthropology; gender and sexuality; human rights; globalization; disease, healing, and health inequalities; modernity, social change, and indigenous resilience; media studies and popular culture; and body image and eating disorders.
Shenton earned a B.A. in anthropology and sociology and Spanish from Centre College, and an M.A. and Ph.D. in anthropology from Vanderbilt University where she taught for nearly three years in the Women's and Gender Studies Program.
AWARDS/GRANTS
Kirk Award for Excellence in Teaching, 2021
PUBLICATIONS
Shenton, Jamie, 2020, Divided We Tweet: The Social Media Poetics of Public Online Shaming, part of special issue "Intimate Workings of Culture" in Cultural Dynamics, 32(3): 1-26.
Shenton, Jamie. 2019, "Strong Kichwa Women are Made, Made Up, and Make Others: Feminist Theory Meets Amazonian Ethnography of Gender, Production, Bodies, and Social Change," Anthropological Quarterly, 92(1): 5-34.
Cavagnaro, Kellie and Jamie Shenton, 2019, "Territories of Contested Womanhood: Pussyhats, the Pachamama, and Reclaiming in the Age of Hashtag Feminism," Journal of Cultural Analysis and Social Change, 4(1).
Shenton, Jamie. 2018. "As Seen on TV," The Shaman in the Flash Drive and Other Explorations in Indigenous Media Engagement in Latin America, edited by Richard Pace, 175-196. Nashville: Vanderbilt University Press, "Consumer Culture Won't Lead to Body Positivity," SAPIENS, January 26, 2022,https://www.sapiens.org/culture/kichwa-body-positivity/