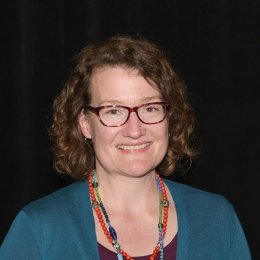 Judith Pointer Keiser
H.W. Stodghill, Jr. and Adele H. Stodghill Professor of Art
Offices & Programs
Education
BA - University of Kansas, 1989
MFA - University of Massachusetts Dartmouth, 1998
BIOGRAPHY
Judith Pointer Keiser joined Centre College in 1998 and now serves as H. W. Stodghill, Jr. and Adele H. Stodghill professor of art. Her current work focuses on still life and landscape painting in the perceptual painting tradition.  
Keiser's ceramic sculpture and oil paintings have been featured in several national competitions, including Prevailing Winds, Current Trends in Contemporary American Ceramics, at Young and Constantin Gallery in Wilmington, Vt., and Sinks and Chairs at Cincinnati's Manifest Gallery.  
Keiser has been a Charles T. Hazelrigg Professor, a Centre Scholar and a recipient of the Kirk Award for excellence in Teaching. She served as Chair of Arts & Humanities (Division 1) for six years, 2016-2022. In 2004, Keiser studied porcelain and traditional glazes in Jingdezhen China with the Al Smith Fellowship from the Kentucky Arts Council. She taught drawing and ceramics at Centre until 2016 when she formally shifted her artwork and teaching to painting.  
Keiser earned an M.F.A. in ceramics from the University of Massachusetts Dartmouth in 1998 and a B.A. in studio arts from the University of Kansas in 1989. 
AWARDS/GRANTS
2011-14    Charles T. Hazelrigg Professorship    
2011-12    Mellon Foundation Faculty Development trip to China and Tibet
2005          Stodghill Research Professorship         
2006-07   Centre Scholar                 
2004          Al Smith Fellowship, Kentucky Arts Council