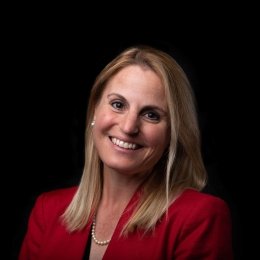 Kelly Knetsche
Vice President for Development and Alumni Engagement
Offices & Programs
BIOGRAPHY
Kelly Knetsche's career in fundraising started in 2006 when she began work as a major gift officer at Davidson College, her alma mater. Within a year, she transitioned to oversee parent programs, an area she directed for six years. Then in 2013, Knetsche was promoted to manage Davidson's $550 million Game Changers Capital Campaign, overseeing a portfolio of approximately 100 major gift prospects and leadership donors. Additionally, she served as one of the lead fundraisers for the E. Craig Wall, Jr. Academic Center, helping to secure $74 million in new commitments.
In 2017, Knetsche accepted the position of Associate Vice President for Development at Lenoir-Rhyne. Highlights of her tenure there include strengthening overall fundraising efforts, best seen in increasing total annual fundraising commitments from $9.5 to $14.5 million from 2018 to 2019 and increasing overall total fundraising commitments by 40 percent.
While earning her B.A. in English from Davidson, Knetsche was a member of Kappa Delta Pi and the National Education Honor Society. She also studied abroad in 1994 at Cambridge University. Knetsche later pursued professional development through the Duke University Nonprofit Management Program, earning certification in nonprofit management.