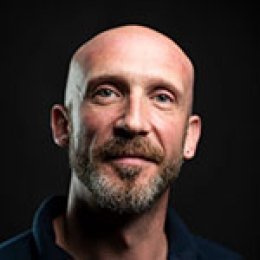 Marc Démont-Devlin
Visiting Assistant Professor of French and Humanities
Offices & Programs
Education
Advanced degrees earned in France before coming to the United States
MA in French, a Graduate Certificate in Women's and Gender Studies
PhD in comparative literature from the University of South Carolina.
BIOGRAPHY
Marc Démont-Devlin joined the Centre College faculty in 2018 as a visiting assistant professor of French and humanities.
RESEARCH
Démont-Devlin's research interests include contemporary French philosophy, film studies, queer studies, feminist theories and methodologies, and masculinity studies.