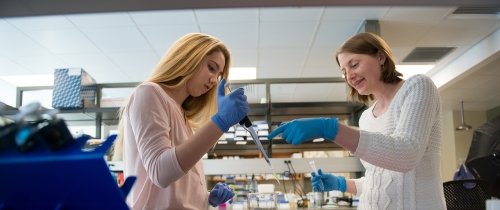 Student Research
Centre provides opportunities and mentoring to help students complete focused research experiences
The talented students who enroll at Centre often are eager for challenges beyond traditional classroom discussion and testing. These students are ready for a new level of discovery, so we provide the opportunity for them to become partners in learning with our faculty both on and off-campus.
Opportunities Included
Many students complete research projects by working during the summer with faculty mentors one-on-one or as part of a research team. Others complete their research projects as part of an independent study during the academic year, which is covered by regular tuition and often results in academic credit. Some students also receive funding to present their research at regional and national conferences.
The Andrew W. Mellon Foundation awarded a four-year, $600,000 grant to Centre aimed specifically at increasing undergraduate research opportunities for our students.