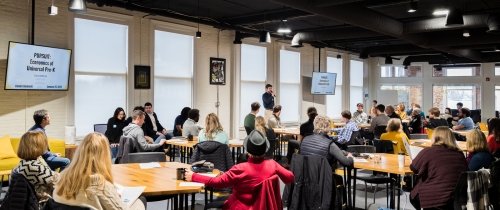 Business and Entrepreneurship
Challenge Market Conditions
You don't have to be a Business major to explore this field. Mathematics, language, international studies, science and more are all applied in the world of business & entrepreneurship. It is a world economy and that is only going to grow stronger. It must, there are 8 billion of us. There must be new products and services to fulfill needs. Think about the Business & Entrepreneurship Career Exploration Community especially if you've got an idea for one those products or services.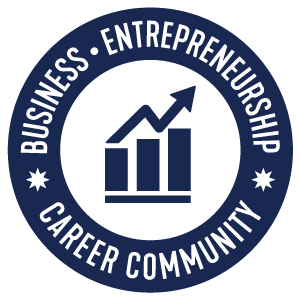 Explore a Career in a Global Market
In this digital age business and entrepreneurship can have a worldwide influence that your Centre education will help you be a part of. The Business & Entrepreneurship Career Exploration Community will introduce you to fields that include marketing, sales, consulting, real estate, finance and banking, investing and wealth management, accounting, logistics and commerce, manufacturing; and entrepreneurship.
Below are resources for exploring careers in business and entrepreneurship. You can also use the Occupational Outlook Handbook to research all careers and employment projections. You may find that to do what you want you may have to extend your education. We've listed those resources as well.