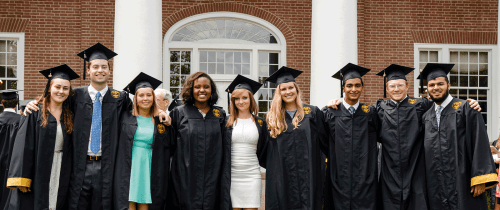 Career Readiness
The Centre Experience is Your Competitive Advantage
Position yourself to be a better problem solver, a stronger communicator, and a more adaptable problem solver as you embark on a career path. Whatever career path you chose, a Centre education gives you this competitive edge. 
The Center for Career & Professional Development 
It's an office full of staff and resources that can be your guides to future success. Personal career coaches will help you explore majors and professions, find summer internships and research, create resumes and cover letters, and apply for jobs and graduate school. But it is also an office of innovation that is currently developing revolutionary way to visualize a career through the lens of liberal arts and sciences.  
Visit the Center for Career & Professional Development
Career Exploration Communities
Beginning in the fall of 2023, the CCPD will launch Career Exploration Communities to assist students to more deeply prepare for their career interests. Multiple industry-specific communities will provide resources for internships, jobs, grad school, and industry expert connections.