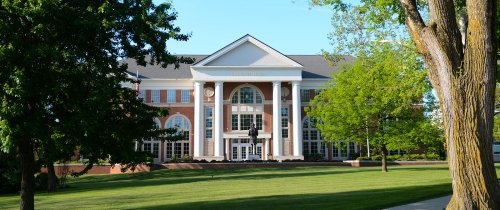 Centre approves new dual-credit policy
Centre approves new dual-credit policy
On Monday, College faculty voted to approve a new dual-credit policy, allowing dual-credit courses taught at high school to be eligible for credit, in addition to courses at a partnering college or community college. The change takes effect with incoming first-year students in Fall of 2023.
The change was recommended by the Committee on Curriculum and Academic Standards (CCAS).
"Adopting this policy change recognizes our high school partners who provide various college preparatory opportunities," said Pam Baughman, interim Dean of Admission and Financial Aid. "This initiative aligns with our mission to promote and sustain an equitable and inclusive learning community. We look forward to enrolling students eager to challenge themselves in our rigorous and nurturing academic environment."
High school students may rely on dual-credit options to augment their education or get a better feel for the college experience, according to CCAS chair Lee Jefferson. The committee noted that the change reflects what high school college counselors are recommending to their students and complements Centre's financial aid initiatives designed for first-generation and Pell-eligible students.
"This is a good small shift to allow flexibility," Jefferson said. "It also is a good example of collaboration amongst faculty and staff to work toward our common goals."