From a Chinese restaurant in Oklahoma to a Fulbright in Taiwan: How the study of language opened doors for Kristen Bryant
From a Chinese restaurant in Oklahoma to a Fulbright in Taiwan: How the study of language opened doors for Kristen Bryant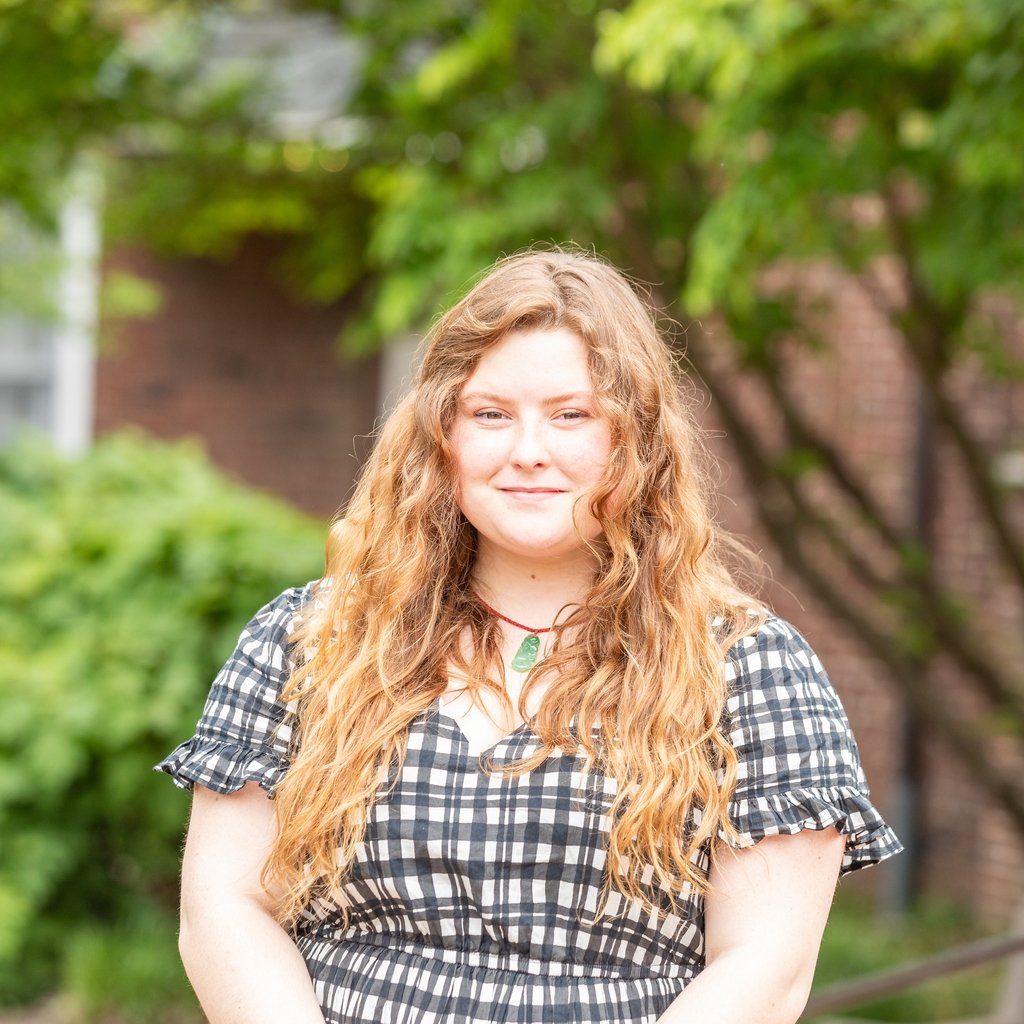 Grissom Scholar Kristen Bryant hopes her story is an example of just how many doors the study of languages can open.
Bryant, a senior Grissom scholar, was recently named a Fulbright US Student Program English Teaching Assistant recipient, the latest in a long list of accolades she has achieved as a Centre College student. She will teach English in Taiwan as a Fulbright student, coming full circle from her high school years as an employee in a Chinese restaurant in Oklahoma.
That is where Bryant's love for Chinese culture and language began: In a restaurant. She discovered a passion for the metamorphic nature of language learning through communicating with coworkers.
"My favorite thing about language learning is just transforming who you are — when I speak Chinese, I'm a different person," she said. "Even though it's a language I know less than English, I can be more myself, because, when I'm speaking, I'm raw — I can't really lie or flower things up. I am who I am. I feel more confident when I speak Chinese because it feels more natural when you don't have to try to be eloquent all the time. That's my favorite thing about it — discovering what I can be."
Through that love of language, her interests switched from math to international studies. In the restaurant, she began writing simple characters to help communicate orders to the chefs. As she interacted with her coworkers, she grew close — and later lived with them for a time when her parents were going through health issues.
"I realized after living with them, I still couldn't talk to them deeply or importantly," Bryant said. "I had this strong sense of friendship and family with my coworkers but that was just through actions — I never really spoke with them. Eventually, I started learning Chinese so I could talk to them."
That motivation has pushed her to take Chinese in all four of her years as a Centre student. Prior to the Chinese major and minor creation in 2022, Bryant was ready to petition the College to make her own Chinese major.
"She's a bit of a Chinese savant," said Assistant Professor of Chinese Mei Li Inouye. "She is probably the most proficient non-native speaker of Chinese that I've ever taught. Wherever she goes, she's able to interface with the Chinese-speaking community with such ease. I think that has to do with her sincerity and her ability to speak their language."
Bryant had hoped to study abroad in Shanghai during her time at Centre, but the COVID-19 pandemic altered her plans. She opted for Middlebury Language Schools, a premier immersion program in Vermont, where she was the youngest participant placed in the top level of the program.
"We had people up into their 70s who were reporters and consultants to governments," she said. "One was a leading expert on U.S. and Taiwan relationships. I was in this group, with these amazing people. At first it was intimidating, but we all learned our own strengths.
"Since I worked in a Chinese restaurant, my speaking and listening are really good compared to a lot of people who haven't gone to China," she continued. "Although they had maybe been studying Chinese for 10 years, they still came to me to learn things."
Bryant's accolades don't end with Fulbright or Middlebury: In the 2023 Chinese National Speech Contest, Bryant placed second among all contestants. She also recently received a Critical Language Scholarship from the U.S. Department of State in Mandarin and was accepted as a member of the National Collegiate Chinese Honor Society, something that Assistant Professor of Chinese Jingjing Cai says is a "highly selective honor class founded by MIT faculty to recognize the outstanding academic achievement" of students across the United States.
"Kristen is such a wonderful example of a Centre student taking advantage of all the unique experiences offered by the College and then upping the ante through her own moxie," said Director of the Office of Fellowships Robert Schalkoff. "I loved watching her channel her considerable drive into telling her story through the fellowship application process."
When thinking of her future, Bryant is quick to remember what initially sparked her interested in the Chinese language.
"I know a lot of people go into (studying Chinese) for business or politics — that's not really my route," she said. "The reason why I got into Chinese was to get people connected with others. I think that's my goal: bridge those gaps and help make connections with people."