Crossroads turns to immersive opportunity for Rout
Crossroads turns to immersive opportunity for Rout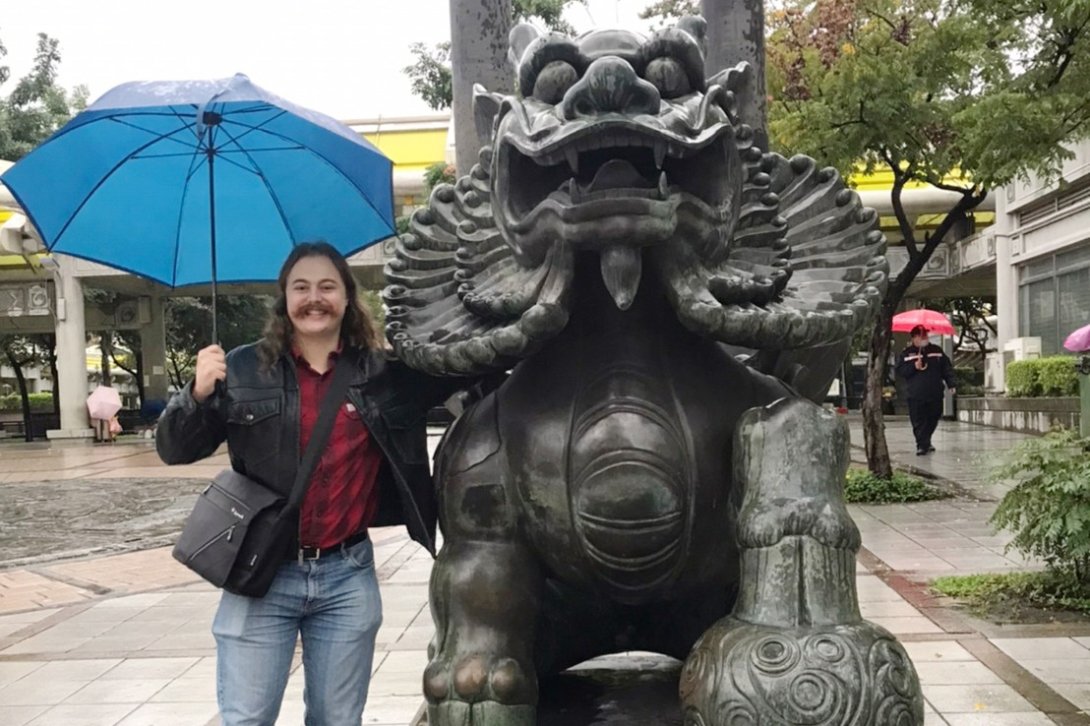 The Chinese language has taken Stephen Rout, Class of 2024, on a journey to Taiwan at the immersive International Chinese Language Program.
Stephen Rout was at a crossroads.
A member of the Centre College Class of 2024, Rout wanted an immersive experience abroad to further his knowledge of the Chinese language and culture.
But between COVID-19 and other factors, an abroad trip to Shanghai was looking less and less likely. So he called on a recommendation he received from Jenna Morgan '22: apply to the International Chinese Language Program (ICLP) in Taiwan. He was accepted — and won the Huayu Enrichment Scholarship from the Taiwanese government, helping him cover expenses while enrolled.
"Delaying my graduation was a big sacrifice for me, so a big priority was getting as much language proficiency out of that sacrifice as possible," Rout said. "I was looking for a program that was as intense as practical. In the world of language programs in Taiwan, that pretty much meant ICLP."
Assistant Professor of Chinese Mei Li Inouye said that Rout's path has taken him to one of the most premier intensive language institutes in the world.
"ICLP is known for its intensive instruction and for producing top sinologists, diplomats and business leaders — the elites of Chinese studies," she said.
ICLP students spend four hours per weekday in class, with the expectation that four to eight hours per day are spent studying outside of the classroom.
Rout said that the rigors of ICLP coursework make for some unique challenges: He said he's more comfortable using Chinese to explain the mechanism of a particular theory of economic growth than he is replying to a salesman in an electronics store.
"The flip side of this is that literacy on interesting topics, which has long felt like an unobtainable dream, is starting to feel achievable," he said.
He credited Inouye and Associate Professor of History John Harney for helping him apply to ICLP and for the Huayu Scholarship — but Centre also helped him culturally.
"Dr. Inouye is fantastic at integrating real, sometimes provocative — in the best possible way — cultural education into her language classes, and I think that has left me with a much stronger foundation for thinking about Chinese and Taiwanese culture," he said.
Inouye noted that the Chinese major at Centre — approved in the 2022-23 academic year — has helped unlock new opportunities for Centre students.
"There are so many students like Stephen studying Chinese at Centre, and they understand that language is the first step—the key—to operating in the world," Inouye said. "They see language as an opportunity to experience the world anew and to participate in its various domains with linguistic and cultural proficiency."
For Rout, a Gainesville, Florida native, he hopes that his cultural and linguistic knowledge of the language will help him in whatever path he may choose.