A new first: Two Centre scholars selected for Cralle fellowships
A new first: Two Centre scholars selected for Cralle fellowships
For the first time in school history, two Centre College students have been awarded the Joan Cralle Day Fellowship in the same year.
For the first time in Centre College history, two students were selected for Cralle fellowships at the University of Kentucky (UK).
Both graduating seniors, Alexandra Boardman will attend UK's masters of STEM education program next year and Hutton Cooley will enroll in the university's medical school program. They will be supported by Cralle Foundation/Joan Cralle Day Fellowships, which are awarded to seniors at the 18 independent colleges and universities in the state of Kentucky.
According to Centre records, it is the first time in school history that two students have been awarded the fellowship in the same year. Since the Cralle Fellowship was established in 2001, Centre has had six students participate.
"For both of these students, their stories are deeply emblematic of the Centre experience," said Robert Schalkoff, director of the office of fellowships at Centre. "They have used a liberal arts and sciences education to their advantage, and it has propelled them along these initial career trajectories."
Boardman, a Lincoln Scholar, is the first recipient from Centre that will attend UK in a graduate school program, and as Schalkoff said, embarked on her career path as soon as she set foot on campus on a visit more than four years ago.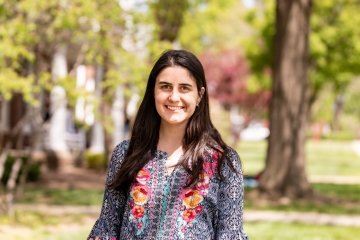 "When I was looking at colleges, I saw that Centre had connections around the world that gave me an opportunity to study abroad," Boardman said. "I knew from the time I came to campus and saw all the places around the world that students have been, I wanted to be here and be a part of that."
She did exactly that, visiting Merida, Mexico twice in her four years. During her second visit, she taught math at a local school and was "completely immersed" in the experience.
"I was a teaching assistant and was able to teach math in Spanish, which was really intense," she said. "In Mexico … it was the perfect overlap of all subject areas. You got history, language — you could do STEM. Study abroad really provides an opportunity to get outside of your focus area and helps provide a new perspective on your major."
Boardman is currently in the Research Experience for Undergraduates program at UK, where she is learning about STEM education.
"In my future research, I want to look at the increasing number of Spanish speakers in the United States, specifically in school systems, and how we can make education in math more representative and inclusive for those people," Boardman said. "Having that experience in Mexico was very valuable because I got to see how they learn and communicate, which is quite different than the way we teach math here."
Cooley, a native of Lexington, Kentucky, always had an interest in the sciences. He quickly selected BMB — biochemistry and molecular biology — as his fields of study. After his sophomore year, he interned with UK's Center on Aging and the Alzheimer's Disease Research Center.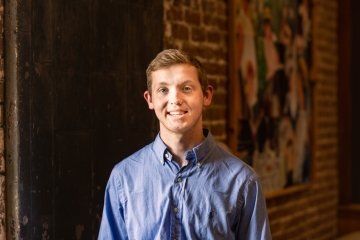 "I've always been interested in science, but I wasn't exactly sure what I wanted to do," he said. "In high school, my grandpa was diagnosed with Alzheimer's disease and moved in with us. I saw a lot of the drastic effects of that firsthand."
It was that experience, and his time as an intern with UK, that motivated him to want to go to medical school. He worked with a neurologist and found that practicing medicine and research were both possible — and that's his goal.
"I was on the fence until then. Just seeing that you could do both, I liked the clinical aspects of the work," Cooley said. "Last summer, I attended the Medical Health Humanities Institute at Sewanee University. I got to rotate through and see a bunch of different specialties, shadow different doctors. I really liked that, and that confirmed I wanted to go to med school."
Cooley, like Boardman, also studied abroad at Centre — but his experience was in the natural sciences. He visited New Zealand and studied volcanoes during the January 2023 CentreTerm with Associate Professor of Chemistry Kerry Paumi, who also wrote his letter of recommendation for the Cralle fellowship.
Cooley said he thanked Paumi for her help — and noted that, without Centre's attention to personalized education and the low student-to-faculty ratio, he might not have received the fellowship nod. Similarly, Associate Professor of Physics Bruce Rodenborn was instrumental as a letter-writer for Boardman.
"I feel like a big part of applying for any scholarship or just to get into medical school, letters of recommendation are really important," Cooley said. "At a big school, it's hard to get to know your professors one-on-one. When you are in a small class, it's easier to know the professor, TA for them or do research with them. You get to know them better and they get to know you — what you like, hobbies. It allows them to write a more well-rounded letter of recommendation for you."