A passion for service and representation landed one Centre student on an international stage
A passion for service and representation landed one Centre student on an international stage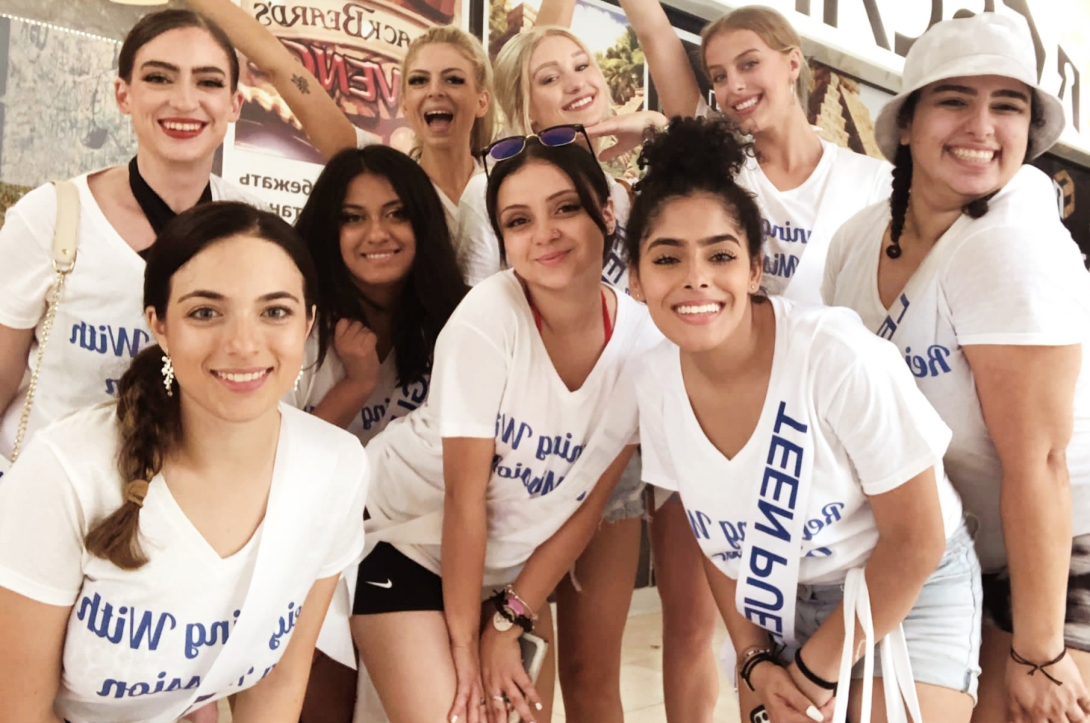 Four years ago, Kailey Boyles chose to step out of her comfort zone.
Boyles '24 was born in Guatemala and adopted by a family in Lexington, Kentucky. In high school, she became intrigued by pageants — the sisterhood, volunteer service and dedication women showed when they took to the stage.
But she also noticed that there were few women who, as she said, "looked like me on the pageant stage."
Normally shy, Boyles was emboldened by the stories she heard from women in these international competitions. She dipped her toes into the pageant scene, participating in Miss Kentucky USA before representing Guatemala through the Miss Mission International Organization.
She was named Miss Mission Guatemala 2022, entering the international competition last September.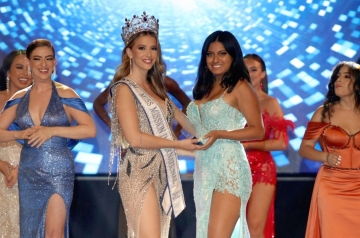 Centre's commitment to community service made for a natural fit with Boyles, who turned to the Miss Mission International competition to focus on improving the lives of others.
"Centre's students are all very active in service to their community and are genuinely interested in improving the lives of those around them," Boyles said, "which made my platform easy to discuss. I chose Centre because of this shared value and their commitment to projecting diverse voices and stories."
The College's mission of preparing students for lives of learning, leadership and service in a global society is exemplified in Boyles' work. As part of the competition, she focused on aiding women in need borne of intersectional issues and in underprivileged situations. She also used her platform on social media to fundraise for the Latina Institute for Reproductive Justice and helped raise money for the Guatemalan Human Rights Commission in Washington, D.C.
But her work didn't stop there. Boyles demonstrated how to create care packages and beauty boxes, for which she was awarded the Social Media Gold Medal in the Miss Mission competition.
"My platform encouraged people to act in their own communities," Boyles said.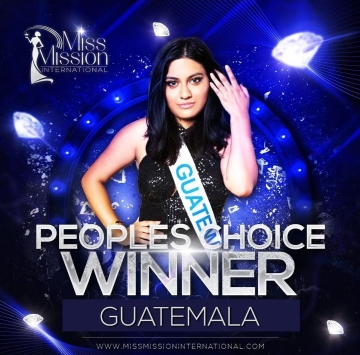 Social media gold boosted Boyles' candidacy in the People's Choice Award, which she won thanks to a fan vote from her friends at Centre and across the globe.
"Throughout the voting, I received messages from all over the world encouraging me to keep going," Boyles said. "Guatemala is a small country and struggles for international representation in all forms of media. I felt the pressure anyone would feel when such a great expectation is placed on them. I wanted to make my communities proud."
In April, Boyles will be competing in the Global Beauty Awards show as "Best Titleholder," through her reign as Miss Mission Guatemala.
Four years ago, Boyles faced her insecurities by stepping up on the international stage. With support from her friends and community from across the country, she's hoping more women choose the same path — no matter their goal.
"If there's one thing I learned from my year as Miss Guatemala, it is that love is necessary to accomplish your goals," she said. "Regardless of how hard I worked — training in the gym, leadership seminars, talking with community members — none of it would have amounted to anything if it weren't for my supporters."
At Centre, Boyles is active through campus service as a member of the Alpha Delta Pi sorority. An English major, she is currently undecided on post-graduate plans but said she is now interested in exploring an international career path through Centre study abroad opportunities.