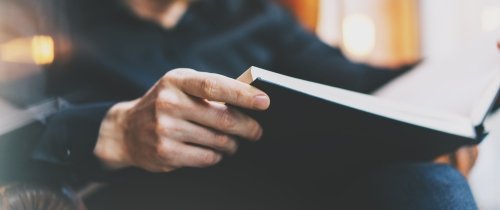 Recommended reads in 2023 from the Centre faculty bookshelf
Recommended reads in 2023 from the Centre faculty bookshelf
As we turn the page on a new year, Centre College faculty offer their must-read recommendations.
'Tis the season! In celebration of December as "Read a New Book Month," members of Centre faculty suggested some of their favorite reads to inspire your literary list in the new year.
And, if you happen to be in need of last-minute holiday gift ideas, take note: these top-shelf book recommendations have you covered.
 Demon Copperhead 
by Barbara Kingsolver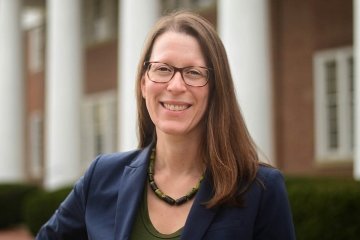 "In this novel, Kingsolver retells Charles Dickens' David Copperfield in the context of the opioid epidemic in Appalachia. Her writing, as usual, is extraordinary and she makes you really care for a whole suite of characters, even though none of them are even close to perfect and the book is full of large and small tragedies. I really appreciate her perspective and her voice in this book."
Neuroscience: Lessons in Chemistry 
by Bonnie Gamus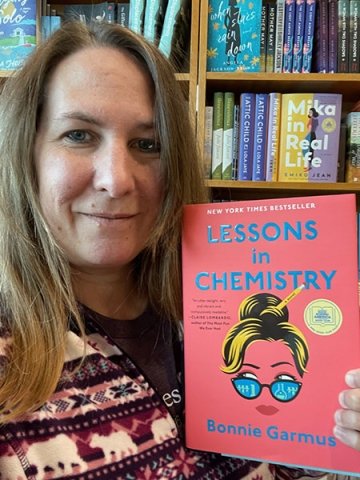 "Elizabeth Zott is an unmarried mother in the 1950s, but that's not her biggest crime ... She is also a scientist, and a very good one. She is trying her best to be taken seriously but runs into sexism at every turn, even from other women! This story was funny and heartbreaking and oh so relatable. She also has a dog named Six-Thirty, and what's not to love about that!"
Becoming Duchess Goldblatt
by Anonymous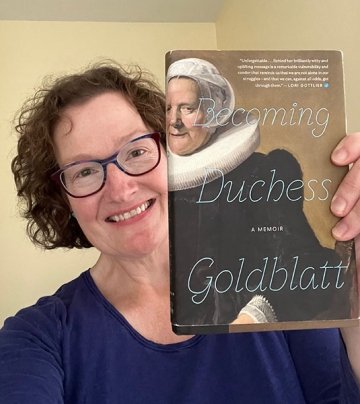 "This quirky memoir involves laugh-out-loud tweets from an alter-ego named Duchess, who, along with catching the attention of Lyle Lovett on Twitter, helps the author work through the process of accepting one's past and learning to love oneself. I marvel at the anonymous author's brilliant writing (the tweets and the retelling of her journey)."
Super-infinite: The Transformations of John Donne 
by Katherine Rundell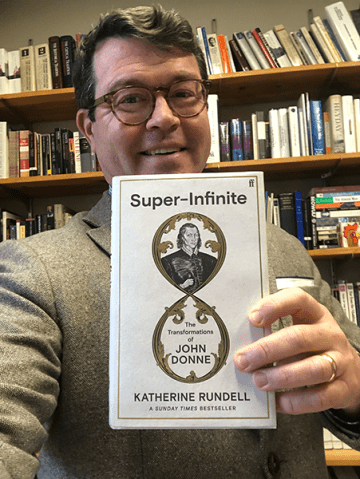 "It may seem pretentious to give someone a literary biography (or even to read one), but it's not pretentious to make someone smarter and better equipped to function in the world by giving them this book. It's absurdly well written, with enough wit and playfulness to honor Donne's style. The lapsed English major in your life is the most obvious recipient, but anyone with at least the passing interest in language, poetry, religion, love, or human existence will profit."
Factfulness: Ten Reasons We're Wrong About the World – and Why Things Are Better Than You Think by Hans Rosling
"Rosling describes how cognitive biases influence how we perceive the world. It's a light read with lots of great stories, none having to do with the pandemic (published in 2018). It left me feeling hopeful – we can both be encouraged by great progress and exclaim there is still much to do."
Afterlives 
by Abdulrazak Gurnah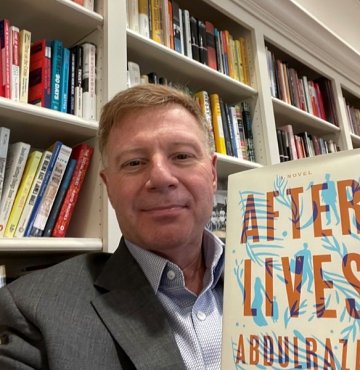 "Abdulrazak Gurnah won the Nobel Prize for Literature in 2021. That recognition sent me searching for more about him and his work. Reading Afterlives has been an incredibly rewarding opportunity to learn from a literary master about the very personal (as well as national) long-term impacts of colonialism."
Vision and Art: The Biology of Seeing 
by Margaret S. Livingstone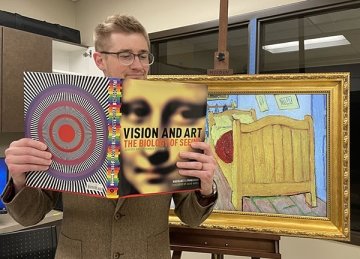 "The author looks at art with a scientific lens and breaks down all the little non-conscious processes that contribute to our experience. It's great for those who enjoy science and want to learn more about art, or artists that want to learn more about science." 
Skin of the Sea 
by Natasha Bowen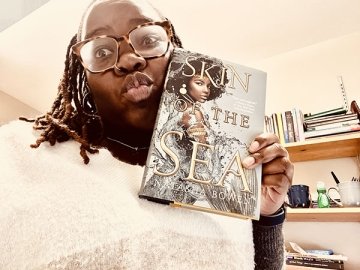 "If you've taken any of my African Religions classes, you already know why this book is so amazing. The story, worldbuilding and the twist and turns woven into an African indigenous religious landscape is outstanding. Plus, it's a trilogy ... what's not to like? Highly recommend!" 
Rising: Dispatches from the New American Shore 
by Elizabeth Rush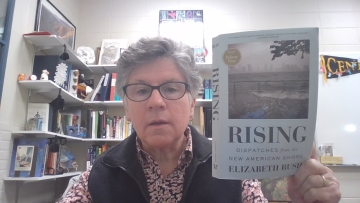 "This book is a timely, well-written and thought-provoking examination of the ecological and personal impacts of rising sea levels in the United States. It is a sobering and inspiring call to action."
Understanding How We Learn: A Visual Guide
by Yana Weinstein, Megan Sumeracki and Oliver Cavigolioli 
"In short, I think every student, teacher and anyone interested in learning about scientifically based methods to help improve teaching and learning would enjoy reading it. As a cognitive neuroscientist who is deeply committed to helping students learn, I appreciated how the authors translate what scientific research has revealed about learning and memory, into an easy-to-read, visually enhanced format that makes the material accessible to anyone."
The Goldfinch 
by Donna Tartt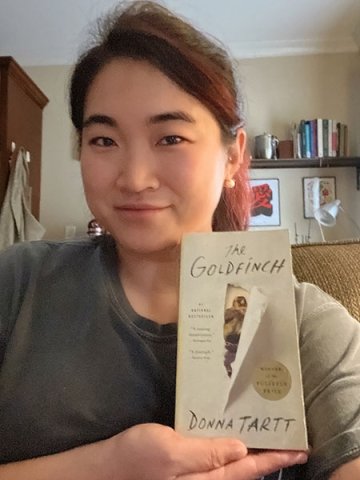 "I have always been a fan of Donna Tartt — it takes almost a decade for her to write a book. This story is about a boy who has lost everything, traveling through the sea of sorrow and guilt but holding onto one fraction of a painting as a tangible piece of hope to reinvent his life from a tragic accident. My favorite quote from the book: 'I had the epiphany that laughter was light, and light was laughter, and that this was the secret of the universe.'" 
America's Snake: The Rise and Fall of the Timber Rattlesnake 
by Ted Levin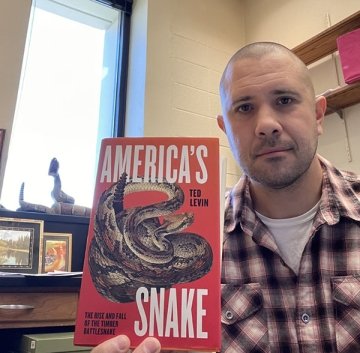 "This is a fascinating history of the timber rattlesnake, easily readable for the general public (written by a naturalist, not a scientist). This is a mixture of wildlife biology and natural history, loaded with remarkable character—none more so than the relentlessly persecuted timber rattlesnake itself."
This America
by Jill Lenore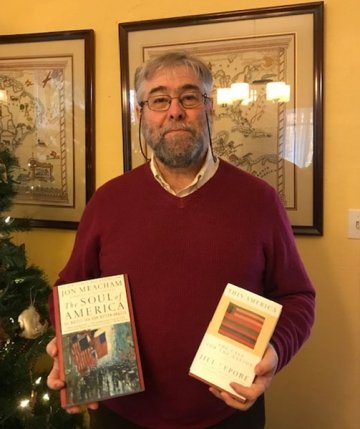 The Soul of America
by Jon Marchand
"Two excellent recent accounts of how the history and essence of America can help us face down the threats of fascism at home and abroad."
 Learn to speak Tahitian in 24 lessons 
by D. T. Tryon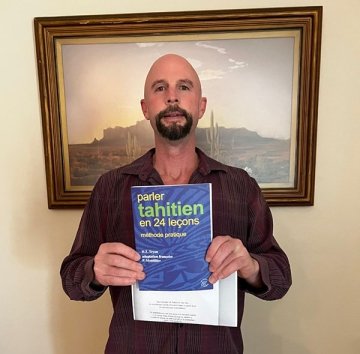 "This is a primer for communicating in the Tahitian language. My mother's side of the family comes from and lives in Tahiti, French Polynesia, and I grew up a heritage speaker of both languages—I'm still loving them both! I recommend to all the value of keeping in touch with our roots and striving for better communication."