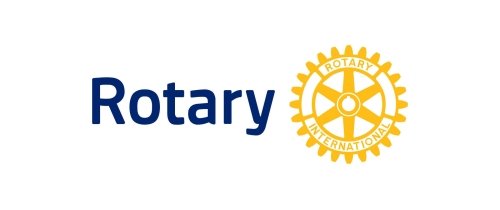 Two Centre seniors win Rotary Fellowships
Two Centre seniors win Rotary Fellowships
Analisa Conway '22 and Hannah Terry '22 have both won the 2022 Rotary Global Grant Scholarship for Rotary District 6710. The approximately $50,000 Global Grant enables exceptional students devoted to humanitarianism to spend an academic year doing graduate work at a university outside of North America.
Conway, who has an interest in women's health, will study global health with a focus on maternal and child health at University College London. Terry will study migration and diversity issues at Erasmus University Rotterdam in the Netherlands.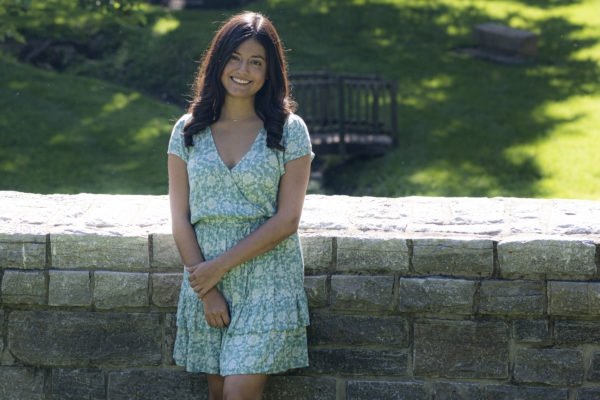 This is the first time there have been two Centre winners in one year. Terry is the first Centre winner to study outside of England.
Centre President Milton C. Moreland praised the accomplishments of Centre's two most recent Rotary Scholars.
"Centre's mission includes preparing students for lives of service," he says. "Analisa and Hannah both have outstanding records at Centre that epitomize the service, especially the international aspect of service, that the Rotary Scholarship seeks to encourage in its award recipients."
Robert Schalkoff, director of the Office of Fellowships at Centre adds that the College is "thrilled to have two Rotary Global Grant scholars. Hannah and Analisa have exciting paths ahead of them. Their future goals neatly align with Rotary's areas of focus, and I'm looking forward to the good work each will do in their chosen fields. Congratulations are also in order for Diane Johnson, who mentored both students through the application process."
Conway, a Brown Fellow at Centre, has been interested in women's healthcare since she became involved with Partners in Health, a social justice organization that provides and advocates for high-quality healthcare around the world, during her first year at Centre.
"I was shocked and devastated to hear that a woman's lifetime risk of dying in childbirth in Sierra Leone is 1 in 20," she says. "No woman should die giving birth. Working with Partners in Health established my passion for promoting health equity and empowering women and girls through sexual and reproductive health education and services."
A Spanish major from Louisville, she is especially interested in becoming a bilingual physician, because she has seen firsthand the healthcare challenges faced by patients who do not speak English.
At the start of the COVID-19 pandemic, she provided COVID-19 relief services at the Backside Learning Center through AmeriCorps VISTA. The Backside Learning Center at Churchill Downs supports the Latinx equine worker community primarily through education, though they adapted that mission when faced with COVID.
"I witnessed the ways in which immigrants and ethnic minorities are linguistically disadvantaged in the United States' healthcare system since most COVID-19 testing sites lacked medical translators for non-English-proficient patients," she says. "This challenge, as well as my experience shadowing in hospitals and clinics, heightened my awareness of the overwhelming absence of culturally competent, bilingual physicians in the United States."
Conway will earn a master's degree in global health and development at University College London.
Although she plans to earn a medical degree immediately after the Rotary, she's always been drawn to the public health aspect of medicine. She thinks being an M.D. will give her credibility in the public health arena.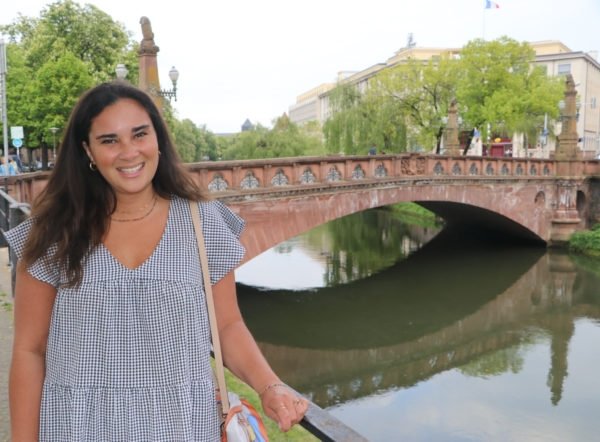 Terry, an international studies major from Louisville with a minor in African and African American studies, dates her interest in migration issues to 2018, when she visited what was at the time the world's largest refugee camp in northern Uganda. "I remember being stunned by the vastness of the camp and the complexities of the stories I was told about people who lived there," she recalls.
In response, she sought out classes and internships that could teach her more about migration and refugee issues.
"Working at the local level with Kentucky Refugee Ministries and at the international level with the State Department has helped me understand how this large system operates in the day-to-day lives of migrants and communities," she says.
As an intern with Kentucky Refugee Ministries two years ago, she worked directly with refugees, "It bridged the gap between real life and academics," she says.
She also was a public affairs intern with the U.S. Embassy in Kigali, Rwanda.
Terry says she was drawn to the Rotary Fellowship due to the flexibility it offers to design one's own program. The master's in public administration in migration and diversity at Erasmus University Rotterdam is a "perfect fit" for her career goals of using policy to make a difference.
"Policy affects everyday lives," she says.
Immediately after her Rotary year, she plans to go to law school.
"Crafting migration policy and being an international human rights lawyer might look different on the surface, but they both ultimately boil down to working with the marginalized, giving agency and power back to communities," she says.
The District 6710 Rotary group covers Kentucky west of Lexington, and the Global Grant Scholarship is awarded to students with a project or area of graduate study in one of Rotary's seven areas of focus: peace and conflict/resolution, disease prevention and treatment, water and sanitation, maternal and child health, basic education and literacy, economic and community development, and protecting the environment. A total of seven Centre students have won the Global Grant since it began in 2014.
Milton Reigelman, who chairs the Danville Rotary selection committee and is a member of the district selection committee, explains the multi-step selection process to become a Rotary Scholar.
"Candidates who are successful at a campus interview apply to a Rotary club either in their hometown or, like Hannah and Analisa, where they're in college," says Reigelman. "The Danville club felt so strongly about both that they endorsed both, which is a rarity for Rotary clubs."
Nominees endorsed by a local club then interview at the district level. The last step is being approved by Rotary International.
Reigelman attributes some of Conway's and Terry's success to their experiences while abroad. Conway studied in Spain and South Africa, and Terry studied in Uganda.
"Both women, who had studied abroad while at Centre, impressed both the local and district committees with how articulate they were in expressing their commitment to and passion for international service, which is a keystone of Rotary International," he says.