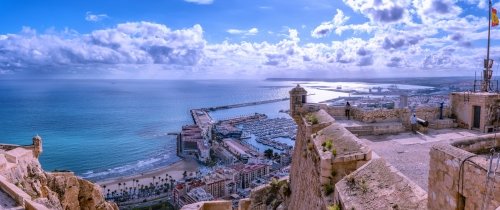 Study Abroad in Spain
Located on the Mediterranean coast of southeast Spain, Alicante is an ideal setting for students to experience Spanish language, culture, and history.
This spring Spanish-immersion program is hosted by the University of Alicante. The modern campus is well-equipped with extracurricular facilities (campus gym, track, pool, student clubs), and connected to the city center (10-15 mins) by an excellent transportation system. The program includes a three-day, two-night excursion to Granada, local day trips and group activities are offered weekly. Madrid, Barcelona, Valencia, and Malaga, are all within several hours by train from Alicante allowing students the opportunity to discover these beautiful cities in Spain. Students have the option of residing in an on-campus dorm or with a local homestay family.
Please go to the European Union ETIAS landing page for information about a new travel authorization requirement for all U.S. citizens traveling to EU countries. This NPR article explains the ins and outs of this new requirement set to begin January 1, 2024.