Partnership paves the way for Centre College graduates to further their education at Bellarmine University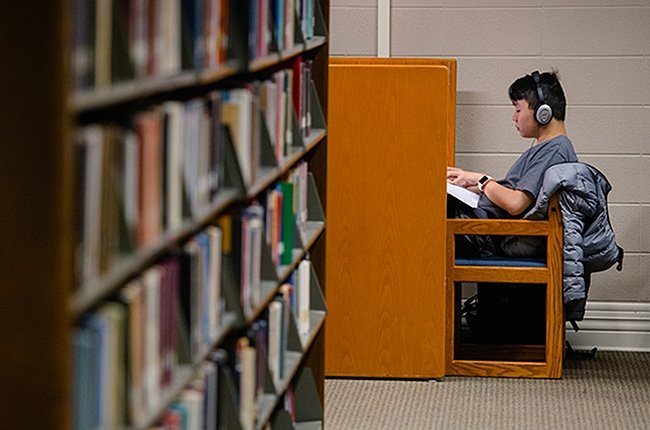 A new partnership has been announced that paves the way for Centre College students and graduates to take part in a guaranteed admission pathway for a graduate or second-degree program at Bellarmine University.
Two of Kentucky's most prominent private institutions have announced a new partnership that allows Centre College graduates to continue their studies more seamlessly at Bellarmine University in Louisville.    
Under the agreement, Centre students and graduates are eligible to take part in a guaranteed admission pathway for a graduate or second-degree program at Bellarmine. Centre students will have direct and personalized access to an admission representative at Bellarmine to support them throughout the application and enrollment process. In addition, they are eligible for a discounted tuition rate to pursue most of these programs, as well as many other scholarship and aid opportunities. 
"Centre College's renowned liberal arts and sciences education provides a tremendous foundation for a wide array of post-graduate and career opportunities," said Milton C. Moreland, Centre president. "This partnership removes barriers and eases the transition to post-graduate study for students across numerous areas of study." 
Not only is the Centre-to-Bellarmine pathway available to future enrollees, but students who are currently at Centre, or alumni who have completed their most recent degree at the College, are eligible to be considered for the guaranteed admission program. Centre employees, including faculty and staff, are also eligible to take advantage of the partnership's many available benefits to support professional development. 
"We're looking forward to welcoming more Centre College graduates into Bellarmine's acclaimed graduate programs through this new initiative, which will ensure students have a smooth pathway into meaningful post-graduate study, and ultimately into rewarding careers," said Dr. Susan M. Donovan, Bellarmine's president.
Bellarmine offers more than 30 graduate and accelerated second-degree programs in a variety of disciplines, including business, communication/digital media, data engineering, education, nursing, physical therapy, health professions and clinical sciences.  
"This partnership provides a boost for Centre students and also to the Commonwealth of Kentucky," said Joy Anderson Asher, associate dean for career readiness and executive director of the Centre College Center for Career and Professional Development. "Centre College graduates can be found at top graduate schools across the nation and employed in myriad career fields with leading companies and organizations.  
"Partnering with Bellarmine will provide even more opportunities to our students while bolstering Kentucky's workforce in areas crucial to our state." 
Centre students interested in pursuing guaranteed admission to Bellarmine are required to satisfy predetermined guidelines and meet with partnership liaisons to ensure all criteria is met.
For more information, please contact careers@centre.edu or visit Bellarmine's website to learn more.
About Centre College 
Centre College is a premier national liberal arts and sciences college, serving approximately 1,400 students. Providing an extraordinary community and a supportive, personal academic path to a meaningful life and career, Centre is located in the heart of Kentucky's Bluegrass region. Centre is one of the nation's preeminent institutions for study abroad, with programs from Mexico to Bhutan to France, as well as study away programs in Washington, D.C., New York City, and Lake Tahoe, CA. 
About Bellarmine University 
Located in the historic Highlands neighborhood of Louisville, Kentucky, Bellarmine University is a vibrant community of educational excellence and ethical awareness that consistently ranks among the nation's best colleges and universities. Founded in 1950 under the Roman Catholic Archdiocese of Louisville sponsorship, Bellarmine serves more than 2,300 undergraduate students and more than 600 graduate students.