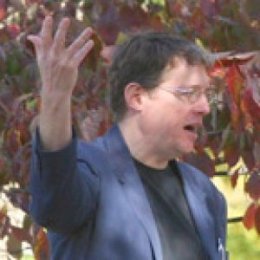 Daniel L. Manheim
H.W. Stodghill, Jr. and Adele H. Stodghill Professor of English
Offices & Programs
Education
AB: Amherst College
MA and PhD: Columbia University
Expertise
American literature — The life and writings of Henry Adams — American autobiography;
Scholarly background in American Literature. Has taught major American writers, African-American literature, American autobiography, and poetry;
Expertise on American historian and philosopher Henry Adams
Biography
Daniel Manheim is professor of English at Centre College, where he has taught since 1991. He has held the Stodghill Professorship for English since 2007. In 2019-20, Manheim served as the Creative Thinking Faculty Fellow.
Manheim has a scholarly background in American literature, and he has taught Centre courses on major American writers, environmental literature, American autobiography, and the modern short story. He has pursued research on American historian and philosopher Henry Adams and poet Emily Dickinson, among others, and his articles have appeared in such publications as "The New England Quarterly, ESQ," and "Literary Imagination."  He is on the board of directors of "The Emily Dickinson International Society," and he edits the "EDIS Bulletin."
Prior to joining the Centre faculty, Manheim was a visiting professor at Bard College and an instructor at Columbia University and Barnard College.
Manheim holds an A.B. from Amherst College and M.A. and Ph.D. degrees from Columbia.