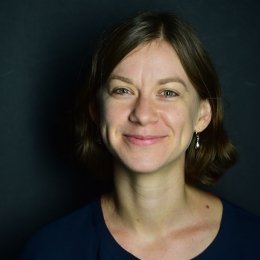 Ellen Prusinski
Associate Professor of Education
Offices & Programs
Education
MPA and PhD: Education Policy Studies, Indiana University
BS: German and Political Science, Grinnell College
Biography 
Ellen Prusinski joined the Centre College faculty and staff in 2014 as coordinator of engaged and experiential learning and assistant professor of education. She supports the development and coordination of various experiential learning practices on campus, including community based learning. She returned to teaching full-time in 2018.
She has worked in a variety of educational settings, including community organizations and policy institutions in the U.S., high schools and universities in China, and nongovernmental organizations in Indonesia. Her primary research interests are in gender and education, non-formal and community based learning, and international education studies, particularly in Asia. She is especially interested in the role of community knowledge both inside and outside of the classroom and in issues of educational equity among groups historically excluded from formal education.
She earned her M.P.A. and her Ph.D. in education policy studies from Indiana University, where her Fulbright-supported dissertation focused on the educational processes surrounding women's transnational labor migration in Indonesia. She holds a bachelor's degree from Grinnell College, where she majored in German and Political Science.