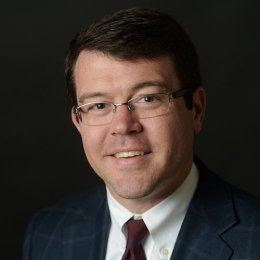 John Kinkade
Professor of English • Brown Fellows Campus Coordinator
Offices & Programs
Education
BA: English and government, Centre College
MA: English literature,University of Texas at Austin
PhD: English literature, University of Texas at Austin
BIOGRAPHY
John Kinkade joined Centre's faculty in 2006.
Kinkade is currently the coordinator of the Brown Fellows Program at Centre College, working with the James Graham Brown Foundation and the University of Louisville to administer one of the top scholarship programs in the nation.
He worked with the Kentucky Governor's Scholars Program for almost two decades in multiple roles, including as a faculty member, as associate campus director, and, for four years, as campus director. Additionally, he served as the campus liaison for the Program for three summers.
COURSES TAUGHT
Kinkade is a highly regarded teacher who draws out the best in his students. His courses are rigorous, but his uniquely engaging style keeps students wanting to reach his high standards. Their appreciation for improved writing skills is especially noteworthy, as is their newfound (or rediscovered) love of the humanities.
PUBLICATIONS
Kinkade has had multiple presentations and publications, and his most recent article, "Sympathetic Education in Anne of Green Gables," appears in the Kentucky Philological Review.
AWARDS
In 2012 he received a Kirk Award for Excellence in Teaching. In 2010, he was named a Centre Scholar.