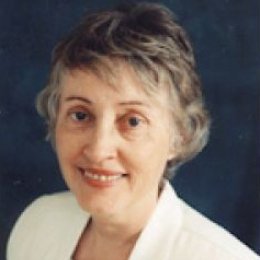 Karin Ciholas
John M. and Louise Van Winkle Professor of French and German, Emerita
Education
BA: (Matura), Töchterschule der Stadt Zürich
BA: University of Richmond
MA: University of North Carolina-Chapel Hill
PhD: University of North Carolina-Chapel Hill
BIOGRAPHY
Karin Ciholas retired as professor of language at Centre College in 2007, where she has held the Van Winkle Professorship of Language since 1996.
Ciholas grew up in Switzerland and subsequently lived for a time in France. Fluent in French and German, she has taught languages, humanities, and literature courses at Centre since joining the faculty in 1974.
Ciholas also has played a pivotal role in establishing Centre's programs for overseas study, doing much of the on-site work to secure facilities, office space, and other local arrangements to launch a residential program in Strasbourg, France, in 1991. That highly successful program now hosts more than 50 Centre students each year. The college has parallel programs in England, Latin America, and Japan.
A veteran of administrative assignments at the college, Ciholas has been Centre's director of international programs (1990-92) and associate dean (1983-92). She held a National Endowment for the Humanities Professorship before her 1996 appointment to the Van Winkle Professorship. She has twice been the division chair.
PUBLICATIONS AND AWARDS
Ciholas' scholarly writing includes Gide's Art of the Fugue: A Thematic Study of Les Faux-Monnayeurs, published by the University of North Carolina Press in 1974, and André Gide, published by the University of North Carolina Press. 
She does extensive creative writing and has published poems, short stories, and articles. Two of her original plays, Four Queens and One Candle in the Night, have been performed on campus. Ciholas also received the Acorn award from the KAHE as Outstanding Professor in Kentucky in 1999.