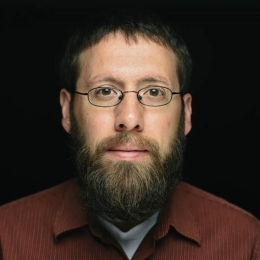 Matthew Pierce
Associate Professor of Religion
Chair of Religion Program
Chair of Middle East Studies
Offices & Programs
Education
PhD in Islamic Studies, Boston University
BIOGRAPHY
Matthew Pierce joined the Centre College faculty in 2011 and was awarded tenure and promotion to associate professor in 2019. Before coming to Centre, he spent extensive time in the Middle East and Central Asia, including living in Egypt, Yemen, and Iran. He was named a Centre Scholar in 2016.
RESEARCH AND PUBLICATIONS
Pierce specializes in Islamic history and thought, especially as it relates to gender, sexuality, and sectarianism. His current research focuses on classical Arabic and Persian biographies, analyzing the production of cultural symbols related to gender, authority, and identity. His 2016 book, Twelve Infallible Men: The Imams and the Making of Shi'ism (Harvard), won international recognition when selected for Iran's Book of the Year Award. He is presently writing a biography of the eighth-century scholar, Ja'far al-Sadiq. Pierce has also contributed to The Princeton Encyclopedia of Islamic Political Thought (2012) as well as an edited volume on Women, Leadership, and Mosques: Changes in Contemporary Islamic Authority (Brill, 2012). His work has also appeared in the Journal of Shi'a Islamic Studies.
STUDY AND TEACHING ABROAD
In addition to his introductory courses surveying Judaism, Christianity, and Islam, Pierce teaches a variety of upper-level courses on topics related to Islamic Studies. He frequently teaches courses abroad during winter terms, including in Israel/Palestine, Morocco, and Spain. In the spring of 2017, he served as co-director of the Centre-in-London program. In addition to Religion, Pierce serves in the Gender Studies, Asian Studies, and Middle East Studies programs.