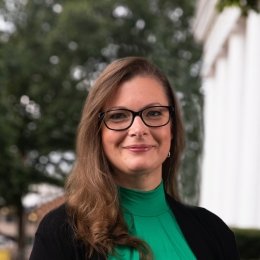 Sarah C. Scott
Associate Dean • Director of the Grissom Scholars Program
BIOGRAPHY
Sarah joined Centre College in 2001, serving as Associate Dean and Director of Residence Life. She is a Centre graduate and received her master's degree in counseling psychology from the University of Kentucky. Prior to Centre, she created the counseling program at Georgetown College where she also supervised health services.
After working in the Student Life Office, she is now working in the Student Success department as Director of the Grissom Scholars Program for first-generation college students, a program she started in 2015, and coordinates two additional first-generation student initiatives, the Kessler Program and Thrive wraparound funds.
Sarah has served the SACCOC accreditation organization as a reviewer for over ten years. She is a Strengths Coach, trained by the Gallup organization, and provides leadership consulting based on the strengths approach. Sarah started the Leadership Certificate Program at Centre College.