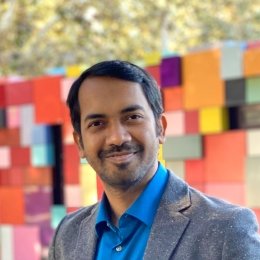 Sarthak S. Behera
Assistant Professor of Economics & Business
Offices & Programs
Education
BS: Economics, Sri Sathya Sai Institute of Higher Learning (India)
MA: Financial economics, Gokhale Institute of Politics and Economics (India)
MS: Applied economics
PhD: Applied economics, Auburn University
BIOGRAPHY
Sarthak S. Behera joined Centre's faculty in 2020.
His teaching interests include several topics in Micro and Macroeconomics, Applied Econometrics, International Finance, Labor Economics, Managerial Finance, Investments, and Public Policy and Statistics.
His research interests include International Finance, Time Series Econometrics, Forecasting, Labor Economics and Micro-Econometrics.
He received a B.Sc. in Economics from Sri Sathya Sai Institute of Higher Learning (India), an M.A. in Financial Economics from Gokhale Institute of Politics and Economics (India), an M.S. in Applied Economics and a Ph.D. in Applied Economics from Auburn University.
At Centre, he teaches courses in Introduction to Economics, Managerial Finance, Theory of Investments, Applied Economics and Finance. He also serves as an active Board Member for the Kentucky Economics Association.
AFFILIATIONS AND MEMBERSHIPS
American Economics Association
Midwest Economic Association
COURSES TAUGHT
Introduction to Economics
Introduction to Microeconomics
Introduction to Macroeconomics
Theory of Investments
Managerial Finance
Applied Economics and Finance