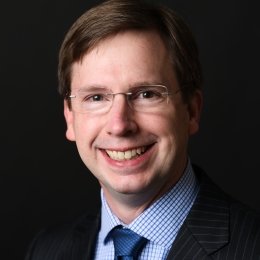 Thomas E. Allen
Associate Professor of Computer Science and Data Science
Offices & Programs
Education
BS: information and computer science, Georgia Institute of Technology.
MDiv: Southern Baptist Theological Seminary. Clinical Pastoral Education residency
PhD: computer science, University of Kentucky.
BIOGRAPHY
Thomas E. Allen is an associate professor of computer science and data science at Centre College. Allen helped found the Data Science program, and he teaches courses ranging from introductory programming to artificial intelligence and machine learning. Allen's research interests are now focused on building artificial intelligence applications that empower persons with disabilities and older adults. He says it was this need that motivated him to change careers to pursue a Ph.D. in computer science.
Allen earned his B.S. in Information and Computer Science from Georgia Tech and his M.Div. from the Southern Baptist Theological Seminary. He met Susan in seminary; they have two young adult sons. While serving as a church minister for 15 years, he worked extensively with people with disabilities and older adults. This experience led him back to academia, where he now focuses on developing novel and exciting ways for AI to help these populations live more fulfilling lives. He completed his Ph.D. in computer science from the University of Kentucky in 2016. When he's not teaching or doing research, he enjoys running, swimming, and playing the piano.
AFFILIATIONS AND MEMBERSHIPS
SIG-ACCESS, AccessComputing, ACM, INFORMS