Bonner Program
"Access to Education, Opportunity to Serve." The good work of the Bonner Leaders and Scholars at Centre impacts the community through direct service and advocacy for policy change.
The Bonner Program at Centre College is a network of students on campus (and thousands nationwide) dedicated to alleviating poverty and improving education through active community service and civic engagement. At Centre, the program includes 30 Bonner Scholars, select students who are committed to making an impact through service and demonstrate high financial need, and an additional 30 Bonner Leaders who are interested in making service a priority during their Centre experience.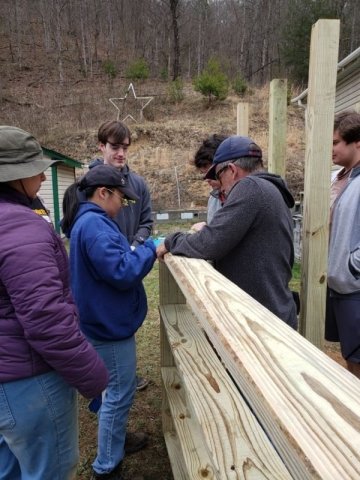 Bonners are matched with nonprofit organizations, schools, and government agencies that align with their interests in social issues, and intern 10 hours a week at one of those organizations throughout their four years. The Centre community benefits from the program by creating a culture of service and social issue awareness that permeates different social groups and academic interests, and Bonners are uniquely transformed through the personal and professional growth that comes from membership and regular engagement in experiential learning through service.
All members of the Bonner Program share the same common commitments to diversity, social justice, international perspectives, spiritual exploration, civic engagement, and community building.
Bonner Commitments
Diversity
We respect and embrace the many dimensions of diversity in our private and public lives.
Social Justice
We advocate for fairness, impartiality, and equality while addressing systemic social and environmental issues.
International Perspective
We develop international understanding that enables us to participate successfully in a global society.
Spiritual Exploration
We explore personal belief while respecting the spiritual practices of others.
Civic Engagement
We participate intentionally as a citizen in the democratic process, actively engaging in public policy and direct service.
Community Building
We establish and sustain a vibrant community of place, personal relationships, and common interests.