Olympic medalist selected as keynote speaker for Centre's 2024 Women's Leadership Conference
Olympic medalist selected as keynote speaker for Centre's 2024 Women's Leadership Conference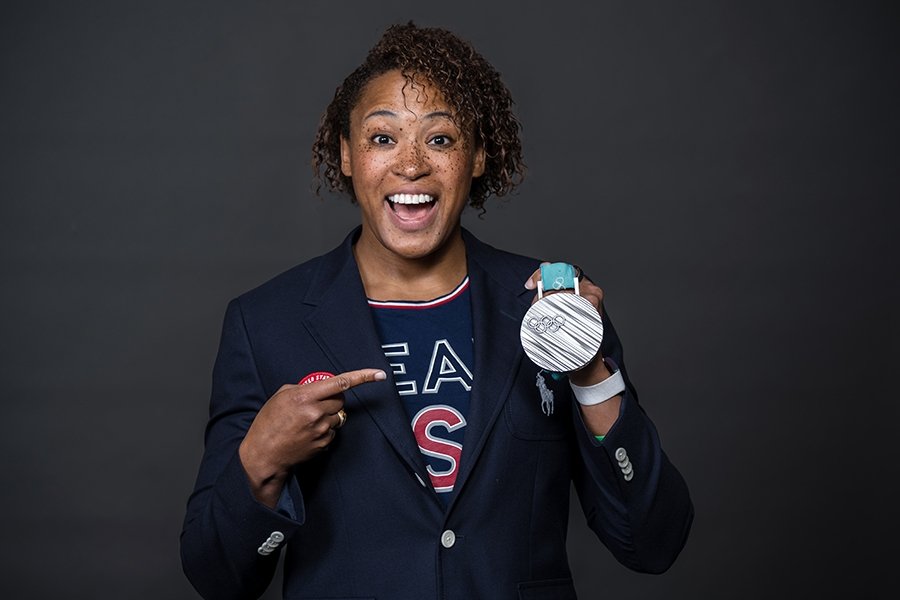 Graduating from college, climbing the corporate ladder, then walking away to chase a dream on a national stage — it sounds like a plot fit for the big screen. 
But for Lauren Gibbs, a corporate executive turned Olympic medalist, it's her inspirational life story, which she will share as the keynote speaker at the Centre College Women's Leadership Conference in March.  
Gibbs is a silver medalist in the two-woman bobsled event at the 2018 Winter Olympics and followed with a gold medal in the event at the 2020 World Championships.  
A Los Angeles native, Gibbs was a standout volleyball student-athlete at Brown, earning All-Ivy League honors while serving as captain her senior year. She went on to earn an Executive MBA from Pepperdine University. 
Gibbs found success as a sales manager, but she left her corporate career at the age of 30 and dared to pursue a completely different aspiration — trying out for the U.S. bobsled team. She made her first national team during the 2014-15 season, and soon after was wearing an Olympic silver medal.  
Today, Gibbs serves as vice president of business development for the Posse Foundation. Centre has a nearly 20-year relationship with Posse, which partners with colleges and universities to award full-tuition leadership scholarships to students who may be overlooked by traditional college selection processes.  
"I had the pleasure of meeting Lauren during a national training hosted by the Posse Foundation," said Pam Baughman '93, Centre's vice president for student success and advancement. "I was captivated by her story and inspired by her sense of adventure. Lauren's willingness to push beyond her comfort zone, trying something completely bold and new, is encouraging and a message to share. I am thrilled to welcome Lauren as our keynote speaker for our second Women's Leadership Conference." 
Gibbs' mid-career pivot taught her innumerable lessons, which she now shares with audiences across the globe. She has been a noted public speaker for nearly a decade, drawing on her experiences as a sales manager and elite level athlete, and focusing her talks on, "goal setting, authentic leadership, and confronting and overcoming adversity."  
The Women's Leadership Conference celebrated its inaugural event in 2023 with more than 180 attendees. The event was designed to foster strong relationships between Centre students, alumnae, parents, friends, and the College, with conference participants providing support and advice to students through panel discussions, lectures, and breakout sessions designed to engage all attendees.  Gibbs' appearance is part of the Press Distinguished Lecture series. 
"The Women's Leadership Conference was very successful in its first year, and we are happy to see it become an annual tradition," said Centre President Milton C. Moreland. "It is a wonderful opportunity for our students, alumnae, faculty, staff and friends of the College to learn from one another and strengthen their connections. It's a testament to the lifelong opportunities our graduates enjoy."  
Registration for the event, which takes place March 8-9, will be open in January along with the full agenda.