Abrams announces upcoming departure as Centre begins search for new chief diversity officer
Abrams announces upcoming departure as Centre begins search for new chief diversity officer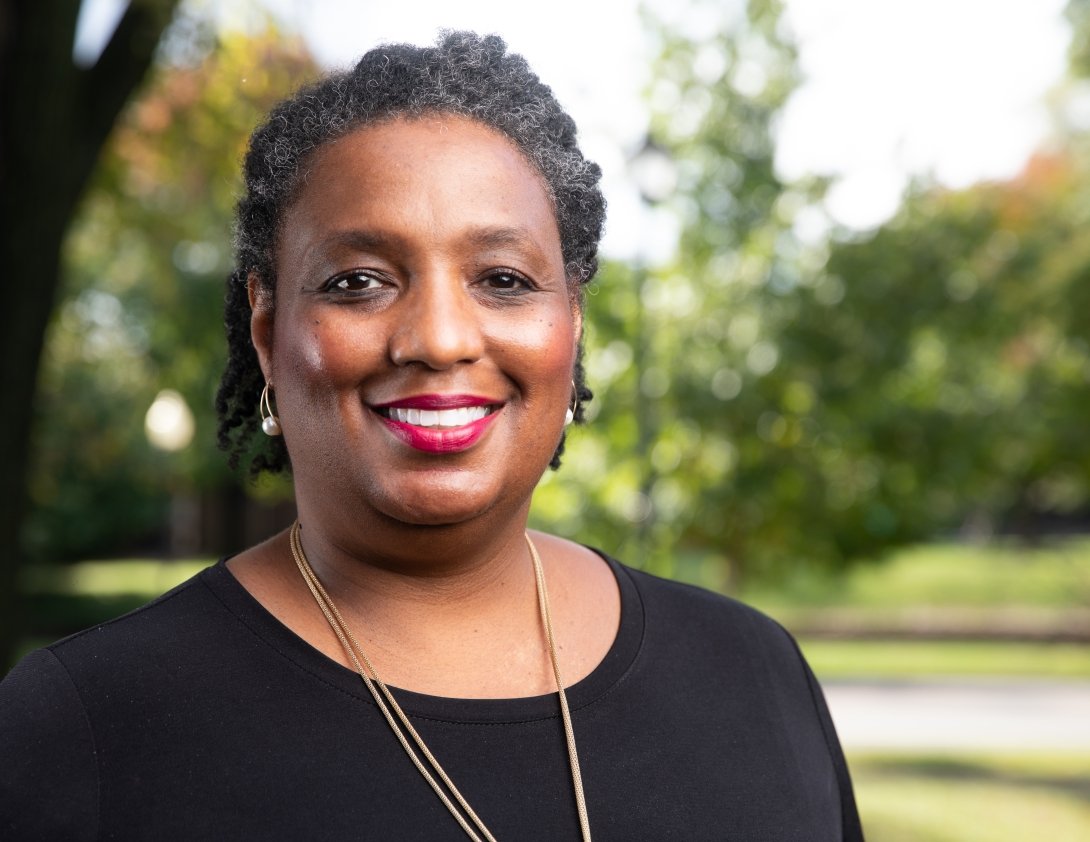 Andrea Abrams, a longtime member of the Centre College faculty and current vice president of diversity, equity and inclusion, announced she will be departing the College at year's end to pursue new opportunities in her home state of Georgia.
Abrams shared her plans in a letter to students, faculty and staff. A national search will begin to identify her replacement. 
"When I arrived in August 2007 … it was my intent to be here only the one year," Abrams wrote. "But then I fell in love with the natural beauty of Kentucky, the small-town charm of Danville, and, most of all, the Centre College community."
Abrams became a respected member of the faculty in the Anthropology and Sociology Department before becoming interim chief diversity officer in 2018. She was appointed to the position permanently six months later and became Centre's first-ever vice president for diversity, equity and inclusion in 2021.
"Andrea's dedication and leadership here at Centre have been transformational for the College and impactful across higher education," Centre President Milton C. Moreland wrote in a campus message. "Andrea will be deeply missed at Centre."
Moreland affirmed Centre's dedication to building a "community of inclusive excellence," and said that work will continue as a national search firm aids in identifying top candidates for the next chief diversity officer. 
Abrams is relocating to be closer to family and "hopefully finish the novel I have been talking about forever," she said.  
"I am sad to depart from such a wonderful place to work and from the very best of friends," Abrams wrote. "Although there may be distance in miles, Centre Dear will always be close to my heart."
After earning a bachelor's degree in anthropology from Agnes Scott College, Abrams completed her master's and doctorate degrees from Emory University. She came to Centre as the school's first Consortium for Faculty Diversity at Liberal Arts Colleges Postdoctoral Fellow. She became assistant professor of anthropology in 2009 and was promoted to associate professor in 2014.
Upon joining the administration in 2018, Abrams said she discovered "a whole new set of gracious colleagues in the Senior Staff" and assembled "the best staff in the land" in Centre's Office of Diversity and Inclusion. 
"I am deeply grateful to President Milton Moreland who has been steadfast in his support of me and of the Office of Diversity and Inclusion," she wrote. 
Abrams will remain at Centre through the end of the fall semester. Melinda Weathers, Director of Diversity and Inclusion, will serve as the interim chief diversity officer while the search is ongoing.