Centre distinguished as one of nation's 'Best Value colleges' by Princeton Review
Centre distinguished as one of nation's 'Best Value colleges' by Princeton Review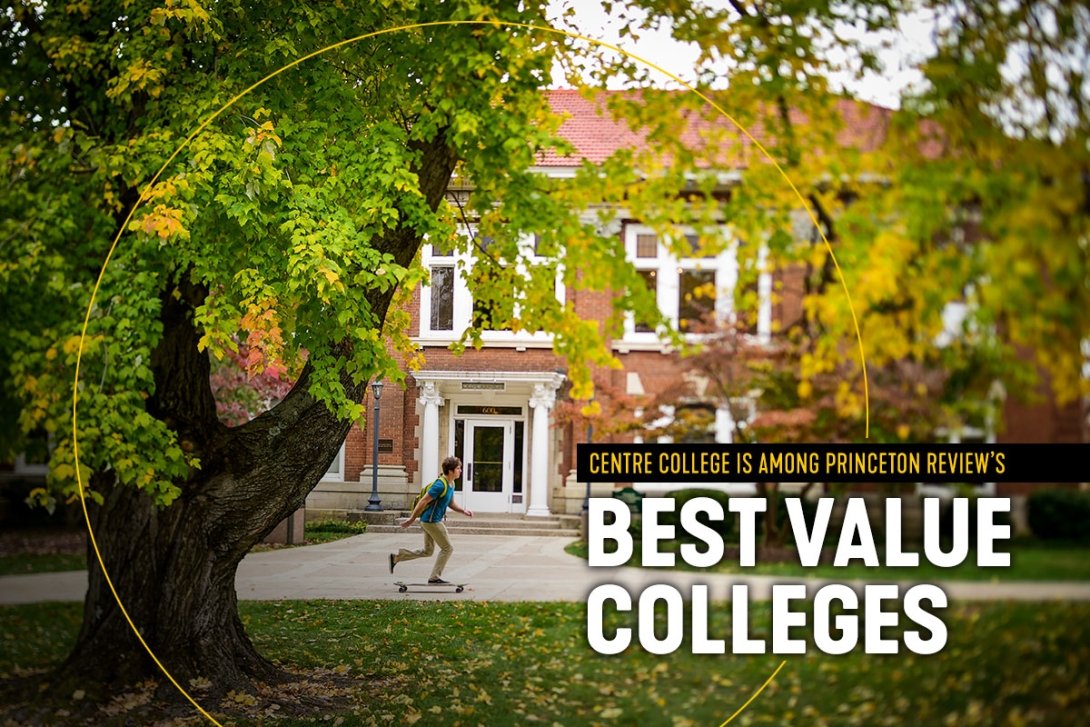 The Princeton Review has again ranked Centre College among the nation's "Best Value" institutions in its annual college guide.
The listing of 209 schools, recommended as offering the best Return on Investment (ROI), were selected based on data from its surveys of administrators at more than 650 colleges nationwide in the last year. The ROI ratings and selection process considered a broad spectrum of data points, include academics, affordability and career preparation.
The company also factored in responses from its surveys of students attending the schools, as well as data from PayScale.com's surveys of alumni of the colleges about their starting and mid-career salaries and job satisfaction. 
"Rankings paint a small picture of what the Centre experience truly is on campus," said Centre College President Milton C. Moreland. "We see through these external rankings what we know to be true: Centre College provides its students with a leg up in a competitive global economy, with strong outcomes in postgraduate opportunities in any career field. Naturally, those traits provide students immense value on their educational investment."
Centre continues to earn its place on the "best value" list with its emphasis on pairing access with preparation for meaningful careers and lives of purpose. This measure is demonstrated through consistently high graduate outcomes — with an average 98 percent employed or in advanced study within a year of graduation — as well as affordability through generous need-based aid and merit scholarship programs. More than 90 percent of incoming first-year students receive financial aid.
"The schools we chose as our Best Value Colleges for 2023 are a select group: they comprise only about 8 percent of the nation's four-year undergraduate institutions," said Rob Franek, Editor-in-Chief of The Princeton Review. "We commend their administrators, faculties, staff, and alumni for all they are doing to educate their students and guide them to success in their careers.
"These colleges are also exceptional for the generous amount of financial aid they award to students with need and/or for their comparatively low cost of attendance."