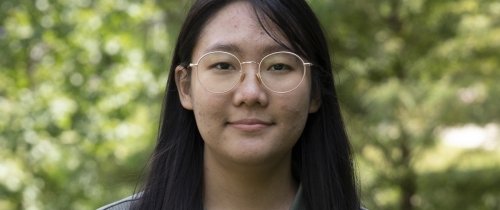 Gloria Lwin '24 named to inaugural group of Obama-Chesky Scholars
Gloria Lwin '24 named to inaugural group of Obama-Chesky Scholars
Gloria Lwin '24 has been named to the inaugural cohort of Voyager Scholarship recipients, a prestigious class of 100 college juniors nationwide who plan to pursue a career in public service.
The Voyager Scholarship is funded by former President Barack Obama and Michelle Obama through the Obama Foundation and Airbnb CEO Brian Chesky. The scholarship aims to provide college students with financial support for college costs and exposure to new places and experiences, along with a network of mentors and leaders to support them.
Lwin, a Centre College Bonner Leader and native of Owensboro, Kentucky, said her experience with the Bonner Program aided her greatly in the application process.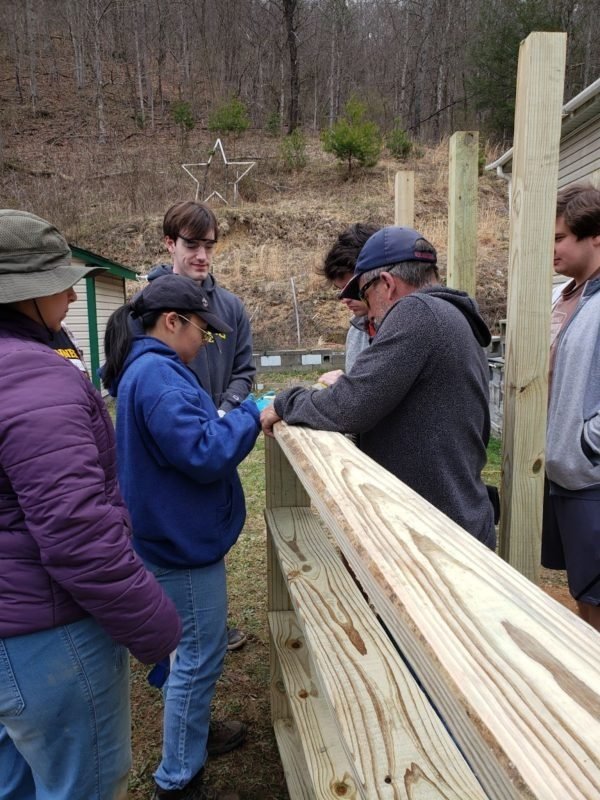 "The Bonner Program played a huge role in my interest in social justice issues and community service, and because of that experience, I have become more passionate about healthcare disparities," she said. "My classes at Centre have pushed me, and I'll be able to use the skills I've learned here in this opportunity."
The Voyager Scholarship targets young leaders "who can bridge divides and help solve our biggest challenges together," according to its website.
Centre Bonner Director Jessie Weasner said the Voyager Scholarship is a "perfect fit" with a Bonner, and Lwin's activities are also well-suited: she hit the ground running at the College, despite her first year being in the middle of the COVID-19 pandemic when community engagement was severely limited.
"She immediately found ways to get involved in service and social justice work virtually through the Bonner Program," Weasner said. "She served on the Poverty and Homelessness Week committee and did research on STEM and service, with a focus on the medical field, during her first year. She has continued to pursue this passion throughout her time in Bonner and at Centre."
More recently, Lwin volunteered locally at the Bluebird Market and the Centre College After School Program. Weasner noted that during spring break last school year, Lwin traveled to Caretta, West Virginia with her Bonner class to spend a week working and learning in rural Appalachia. She currently serves on the Bonner Leadership Team.
Robert Schalkoff, director of the Office of Fellowships at Centre, said he worked with Lwin on the application, and her goals were clear from the beginning of the process.
"The fellowship was announced in May, with applications due in June. It was a very quick turnaround process, and the application was quite complex," Schalkoff said. "Gloria stood out from the start. She has a very compelling story, and her community service activities are solid, along with her great writing skills."
A Biochemistry and Molecular Biology major at Centre, Lwin said that Dr. Schalkoff and Weasner were the first people she told about the news—after her mom, of course. Her family played an important role in her application.
"My motivation includes my family and my own experiences in having trouble accessing healthcare and being unaware of the rights and resources we had," she noted. "Learning about other minorities' issues with the healthcare system, such as linguistic and cultural barriers, as well as studying the systemic issues that prevent access to healthcare, including limited health facilities that are hours away and exploitation of miners, while doing community service through Bonner in West Virginia has also motivated me."
Lwin said her goal is to become a physician, one who is aware of root causes of healthcare inequalities. She wants to be a bridge in providing access to healthcare for underserved communities through work as a doctor and as an advocate for policy level changes in public health. In this effort, she joins Grissom Scholar Jason Wong '24 as Centre students accepted in the inaugural cohorts for two new, high-profile fellowships: Wong was selected in the inaugural class of the John R. Lewis Scholars and Fellows Program.
"Jason had—and Gloria will have—a unique experience pioneering these new opportunities," Schalkoff said. "Both had the courage to put themselves out there and try something new that was both exciting yet unknown. From a college standpoint, their success also points to the competitiveness of our students to stand and be recognized on the national stage, as both of these competitions played out at the national level."
Lwin will have the opportunity to pursue a funded service project next summer and travel through an Airbnb stipend, along with credits in future years with the company. Those travel experiences "generate understanding, empathy and cooperation, which equips the next generation to create meaningful change," according to the scholarship website.
"I am still thinking about where I should go and what I should do for now," Lwin said. "I just want to go somewhere that people would need me the most and somewhere that I know I can be the most helpful."