Visiting scholar shares her 'Reality of an Academic Dreamer' in STEM fields
Visiting scholar shares her 'Reality of an Academic Dreamer' in STEM fields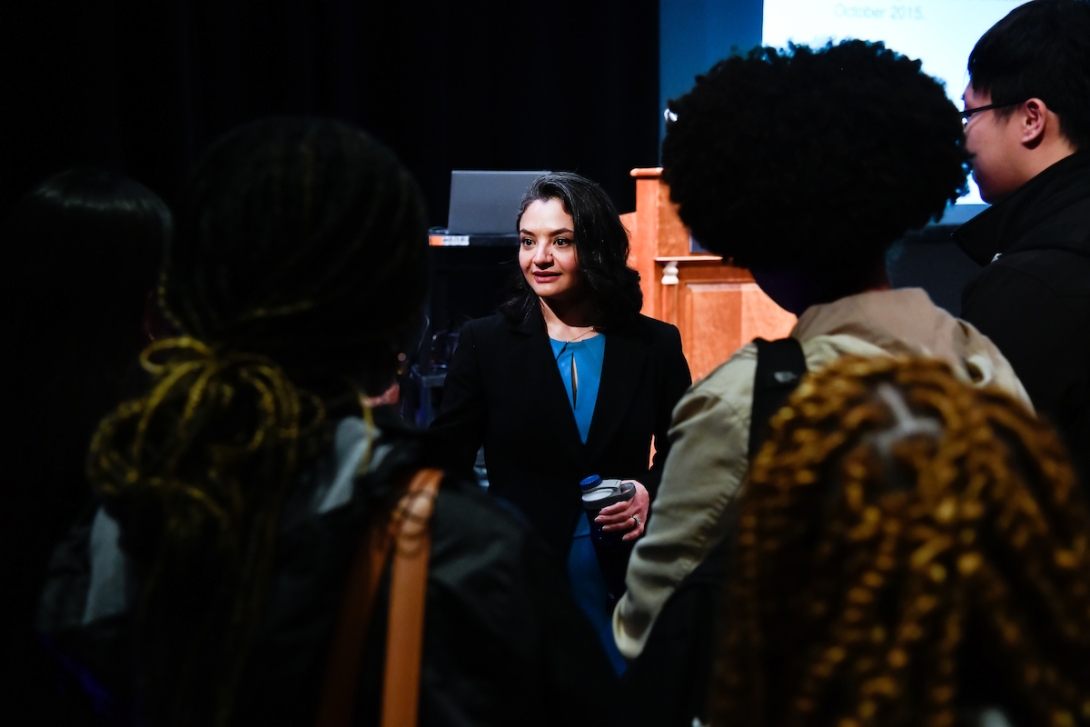 Pamela Harris is a mathematician, a researcher, a professor, an author and public speaker.
She is also a dreamer.
Her message to the Centre College community, delivered as part of the Humana Visiting Scholar Lecture Series, centered on how each facet of that identity is interwoven with the others in a way that makes a whole.
Harris' lecture, "The Reality of an Academic Dreamer," recognized her journey from emigrating to the United States from Mexico when she was 12, to talking through her fears of being an undocumented first-generation college student, to the challenges she overcame as a woman of color. The convocation also focused on Harris' passion for STEM and the development of her identity as a scientist.
Leading up to her convocation lecture, Harris spent time in workshops and classrooms throughout the week, sharing her story and insights with the Centre community.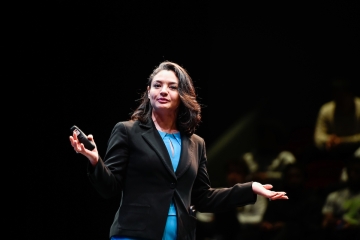 Those in attendance at her workshop were presented with a prompt in relation to how faculty — and other members of the College — can better mentor students. The workshop was in partnership with Centre's Office of Diversity and Inclusion.
"She asked us to think about our own identity and how you're using that to mentor students," said Stodghill Associate Professor of Mathematics Lesley Wiglesworth. "Not just mentoring them for their career, or their subject, but mentoring them as a person. Not just how you want them to view their successes, but how they view their success, and better understand their identity that way."
Harris is currently a professor at the University of Wisconsin-Milwaukee and is the author of more than 50 peer-reviewed research articles. She notes on her website that she has made it a professional mission to "develop learning communities that reinforce students' self-identity as scientists, in particular for women and underrepresented minorities."
Wiglesworth said bringing Harris to Centre allows students to see "mathematicians who look like them," and credited Harris for meeting students in classrooms to discuss "choosing their own mathematical adventure."
"She is a dynamic, fun, engaging person and speaker," Wiglesworth said. "We learned a tremendous amount from her."
The Humana Visiting Scholar program was funded through a gift to Centre from the Humana Foundation, a philanthropic branch of Louisville-based healthcare corporation Humana Inc. Previous Humana Scholars at the College have included Ayana Mathis, Wendell Berry, Joel Pett, Silas House, Padraic Lillis and A.K. Sandoval-Strausz.
---
Photos by Kevin Sivakumar '23