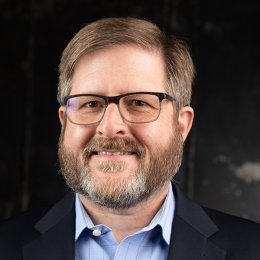 Ian W. Wilson
H. W. Stodghill, Jr. and Adele H. Stodghill Professor of German
Chair, German, Chinese and Japanese
Assistant Dean of General Education
Offices & Programs
Education
BA - University of Wisconsin-Madison
MA - University of North Carolina at Chapel Hill
PhD - University of North Carolina at Chapel Hill
BIOGRAPHY
Ian Wilson joined the Centre College faculty in the fall of 2003 as a visiting instructor of German and Humanities. He was awarded Centre's "Rookie of the Year" in 2004 and in 2005 received the Kirk Award for excellence in teaching. He was named a Centre Scholar in 2009 and in 2015, a two-year appointment recognizing teaching excellence, scholarship, and contributions to the Centre community. He was named to a three-year term as assistant dean of general education in 2022.
He teaches courses in German language, literature, and culture; film studies; and the "Doctrina Lux Mentis" (DLM) course sequence. He often takes students abroad to Europe during the CentreTerm, focusing on three general topics: the memory of World War II; intercultural interactions in Central Europe; and German Romanticism. He has also been abroad with students during the summer and long terms: he directed the Centre-in-Strasbourg program in 2008-09 and in 2015-16.
His current research focuses on the interactions of literary and political discourses about space and place in contemporary Europe. He is co-editor of the volume, Cosmopolitanism Reconsidered: Jürgen Habermas, Germany, and the European Union (Routledge, 2016; paperback and e-book 2018). He has published on Barbara Honigmann, W. G. Sebald, Elfriede Jelinek, John Edgar Wideman, and Samuel Beckett; he was also a contributor to a German Studies Review forum on Germany  and the Euro Crisis (2013).Other scholarly interests include the Holocaust, monuments and memorialization, critical theory, and intersections between literature and other arts, especially photography and film.
Wilson is a member of Phi Beta Kappa and Delta Phi Alpha, the German national honor society. In 2000-01, he conducted research at the Internationales Forschungszentrum Kulturwissenschaften in Vienna, Austria as a Fulbright Scholar. He received another Fulbright for the summer of 2012. He holds an M.A. and Ph.D. in comparative literature from the University of North Carolina at Chapel Hill and a B.A. in comparative literature and German from the University of Wisconsin-Madison.
AWARDS/GRANTS
Fulbright (2000-01, 2012); Centre Rookie of the Year (2004); Kirk Award for excellence in teaching (2005); Centre Scholar (2009, 2015)
PUBLICATIONS
Eine StraÌe des Ankommens und Anfangens: European Spaces in Barbara Honigmanns Strasbourg. Colloquia Germanica 51.3-4 (2020): 303-23._JÌ_rgen Habermas and the European Economic Crisis: Cosmopolitanism Reconsidered_, eds. Gaspare M. Genna, Thomas O. Haakenson, and Ian W. Wilson. New York: Routledge, 2016. Paperback and e-book: 2018.