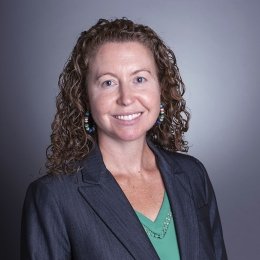 Marie Petkus
Ewing T. Boles Associate Professor of Economics and Business
Offices & Programs
Education
BS: Economics and Mathematical Statistics, University of Maryland
MA and PhD: Economics, University of Chicago
Biography
Marie Petkus joined Centre's faculty in 2008 as assistant professor of economics and was named a Centre Scholar in 2011. She was appointed Ewing T. Boles Associate Professor of Economics and Business in 2016, and received the Kirk Award for excellence in teaching in 2019.
Petkus regularly teaches principles of economics, econometrics, and industrial organization. She has also taught intermediate microeconomics, game theory, international trade, mathematical economics, environmental economics, and developed courses for study abroad programs. In 2014 she directed Centre's study abroad program in Merida, Mexico and has since co-directed two CentreTerm programs to Cuba (2017, 2019). In addition, Petkus has taught on the Kentucky Institute for International Studies programs to Yucatan, Mexico (2018), and Buenos Aires, Argentina (2018).
Her primary research interests are economic education and experimental economics, with publications in the "Journal of Economic Education." Her current research examines the impact of socioeconomic differences on social preferences. For her dissertation, Petkus measured the price response of Illinois landfill owners to changes in competition arising from a new environmental regulation.
Before coming to Centre, Petkus was a lecturer at the University of Chicago's Department of Economics. She graduated from the University of Maryland with a B.S. in economics and mathematical statistics. She earned her M.A. and Ph.D. in economics from the University of Chicago.