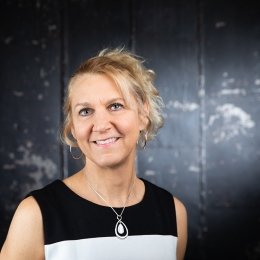 Sarah Murray
Associate Professor of Education • Chair of the Education Program
Offices & Programs
Education
BA: Mathematics, Western Kentucky University
MA: Mathematics Education, Eastern Kentucky University
PhD: Curriculum and Instruction, University of Kentucky.
Biography
Sarah Murray joined Centre's faculty in 2006 as an instructor of education and completed her doctorate at the University of Kentucky in 2007.
Following tenure and promotion to associate professor, Murray served as a Posse Mentor for the ninth cohort of students from Boston, Mass. She has also taught several study abroad courses based in Costa Rica, Ghana, Merida, Myanmar and Thailand. Her current scholarly interests are in comparative and STEM (Science, Technology, Engineering, and Mathematics) education. Murray was elected by Centre's three-institution partnership (Centre, Rhodes, and Sewanee, funded by the Mellon Foundation) to develop and lead the first semester abroad in Ghana, launching this fall as a new addition to Centre's permanent study abroad locations.
Murray regularly presents at conferences, including the Lilly Conference on Innovative Strategies to Advance Learning and the 21st Online Research Association for Interdisciplinary Studies. Her most recent publications have been on topics such as "Primary Mathematics Pedagogy at the Intersection of Education Reform, Policy, and Culture: Comparative Insights from Ghana, Singapore, and the U.S, Supporting the Development of Information Communication Technology Education in Ghana." These publications were co-authored with a recent graduate, Princess Allotey, now a Ph.D. student at Carnegie Mellon University.
Murray received her B.A. in mathematics from Western Kentucky University, an M.A. in mathematics education from Eastern Kentucky University, and a Ph.D. in curriculum and instruction from the University of Kentucky.