Entrepreneurship with CentreWorks
Entrepreneurship with CentreWorks
Developing student leadership and entrepreneurial skills
Centre College students learn about business, entrepreneurship and community development in a hands-on manner at CentreWorks, which teaches innovation through collaboration.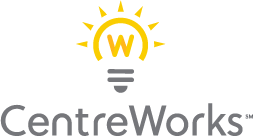 Located in downtown Danville, CentreWorks brings members of Centre's campus community and the broader Danville and Boyle County region together to study and work through complex community issues and new business start-up opportunities.  
Centre College students have unprecedented opportunities to learn about business,  and community development in a hands-on, practical manner thanks to CentreWorks. Working alongside the community with faculty and staff, students can help launch new businesses, tackle community challenges, and create social enterprises. 
For more information, email CentreWorks@centre.edu or call 859.238.5343