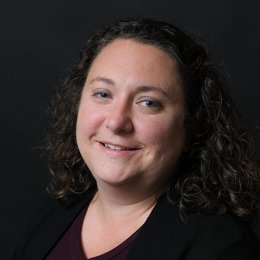 Kerry Paumi
Associate Professor of Chemistry
Chief Health Professions Advisor
Medical School Advisor
Offices & Programs
Expertise
Peptide-Based Inhibitors and Metal Chelators for Disease Treatment
Biography
Kerry Paumi, an assistant professor of chemistry, was named a Centre Scholar in 2015. In 2018, she began serving as associate professor. She took on the role of chief health care advisor in 2018.
Before coming to the College in 2009, Paumi taught at Stevenson University and the University of Kentucky (UK) and was a visiting scientist in the Graduate Center of Toxicology at UK's School of Medicine. Her work has been published in Organometallics, the Journal of the American Chemical Society and Nature.
Paumi earned a B.S. in chemistry at Gettysburg College, and a Ph.D. at Wake Forest University. She continued her post doctoral training at Wake Forest University School of Medicine in the biochemistry department and at the Johns Hopkins University School of Medicine in the pharmacology department.