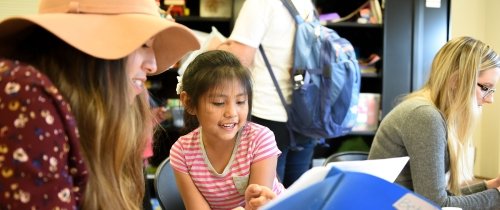 Pre-Teaching Certification
Pre-Teaching Certification
The purpose of the program is for students to develop a greater understanding of and appreciation for the complexities of teaching and learning and, as graduates, to pursue teaching certification through one of our strategic partnerships.
Overview
Students who plan to pursue a career as a teacher may want to choose the education minor and a major that can lead directly to certification. For example, students interested in teaching high school mathematics may want to choose the mathematics major.
Students have the opportunity to experience a rigorous education in the liberal arts and sciences as well as educational internships, community-based education course work, and study abroad offerings.
Education Degree Partnership
Centre has developed pathway opportunities with the Peabody College of Vanderbilt University and the University of Louisville that enable qualified students to enroll in a master's degree program with initial certification in either elementary or secondary education.
Curriculum
Students interested in pursuing a degree in education after Centre should expect to take courses in areas including education, psychology, and instructional design. Depending on the institution where you plan to seek certification, some minor courses will count toward the partner institution's requirements.