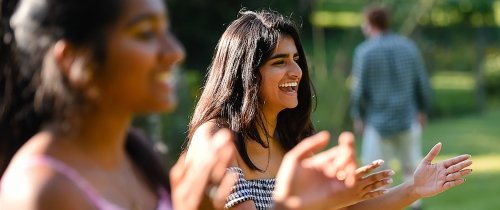 Diversity and Inclusion
The mission of the Office of Diversity and Inclusion is to promote and sustain a diverse and inclusive learning, living, and working environment in which all members thrive and succeed.
We work to provide students, staff, and faculty with the knowledge, skills, and resources to nurture a campus climate in which all are respected and valued. We are committed to eliminating power imbalances, institutional biases, and systems of oppression that stand in the way of any community member achieving their potential. Looking beyond the Centre community, we seek to prepare lifelong critical thinkers and leaders able to contribute to a just, inclusive and diverse world.
Diversity and Inclusion Information
Intercultural Suite
An extension of the ODI, located on the second floor of the Roush Campus Center, serves as a communal gathering space where all individuals are welcome and encouraged to communicate and collaborate with one another.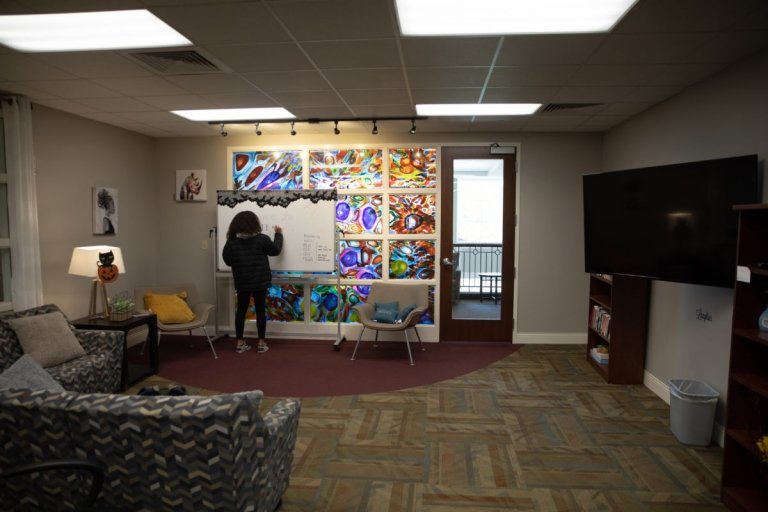 ODI Building 
The first floor of the ODI Building houses the formal offices of the ODI Staff. The second floor includes a large conference room and two breakout rooms that can be reserved by faculty for events and workshops. There are also study rooms upstairs that are available for students during working hours and a designated study room for Atkins Scholars.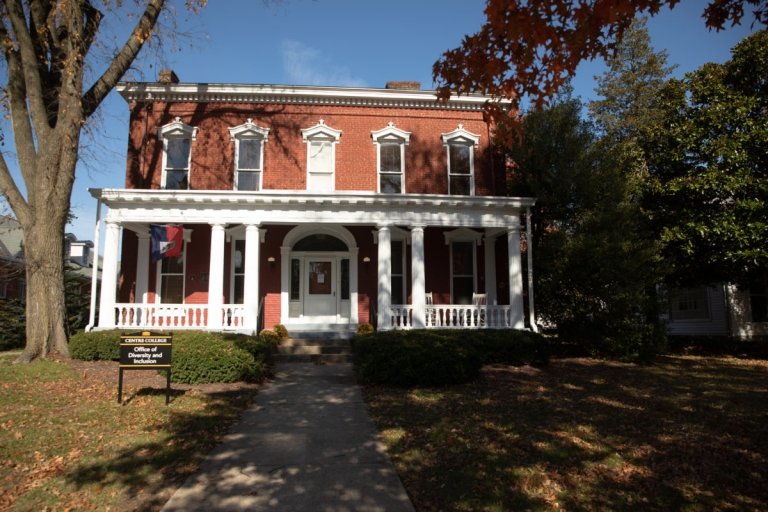 American Civil Liberties Union
The American Civil Liberties Union (ACLU) of Kentucky promotes, protects, and defends individuals' rights guaranteed by the U.S. and Kentucky Constitutions. One of the ways we accomplish that mission is by litigating cases in Kentucky's state and federal courts that will have a broad impact on civil liberties, either by setting a legal precedent or by affecting the policies and actions of public officials. Our efforts include providing direct legal representation to individuals in certain cases, and filing amicus (friend-of-the-court) briefs where significant civil liberties are implicated.
Citizens Concerned for Human Relations
Citizens Concerned for Human Relations (CCHR) is a multiracial group of citizens committed to creating in Danville, Kentucky, the beloved community described by the Rev. Martin Luther King, Jr.: "A community which respects and affirms the dignity of all its members, a community built upon common humanity and enriched by cultural diversity."
Contact: J.H. Atkins at jh.atkins@centre.edu
Danville-Boyle County African American Historical Society
The Danville-Boyle County African American Historical Society (DBCAAHS) is a group of dedicated community members who believe it is our civic responsibility to ensure that our presence, existence, and contributions provide the public knowledge that is essential for future generations to understand and appreciate the African American heritage in this community. To read about a local play on Danville black history, click here.
Contact: Michael Hughes at 859.326.6065
Kentucky Commission on Human Rights
The Kentucky Commission on Human Rights is the state government authority that enforces the Kentucky Civil Rights Act (Kentucky Revised Statutes Chapter 344), and, through its affiliations with the U.S. Department of Housing & Urban Development and the U.S. Equal Employment Opportunity Commission, enforces federal civil rights laws.
National Association for the Advancement of Colored People
The mission of the National Association for the Advancement of Colored People (NAACP) is to ensure the political, educational, social, and economic equality of rights of all persons and to eliminate race-based discrimination.
Diversity and Inclusion Feedback Form
Please use the form linked below to provide feedback on issues of diversity and inclusion at Centre College. This form may be used to provide feedback on diversity and inclusion efforts in campus programming, offices, or departments.  The data gathered through this feedback form will inform planning, programming, and/or other specific campus actions. The form may be submitted anonymously, or you may provide your contact information if you desire follow up from someone in the Centre College Office of Diversity. Submitting this form will share the information directly with the staff in the Office of Diversity, but you must share your contact information if you desire direct follow up. A summary of responses received via this form will be prepared on a regular basis. 
Note: A more formal bias-incident reporting tool remains in development, but we hope this new form will serve as a useful tool for community members to share their views.
Diversity and Inclusion Feedback Form
Gender ID Change Form
Centre College developed a policy in fall 2017 whereby current transgender students may request a new first and/or middle name on campus, regardless of whether they have legally changed their name. Except where the legal name is required by law, industry standard, or strong business need, the College will endeavor to use the new name(s). In addition to designating a new name or names, this policy allows transgender students to designate a gender marker that differs from their sex at birth, with the understanding that there may be some systems where the implementation of a gender marker other than the legal sex is not possible. Because Centre has many information systems, it is possible that changes will not take effect in some areas of the College or will take effect more slowly in some areas than in others. That said, the new name(s) will be reflected in the Centre College portal (Centrenet), on class rosters, in news releases and announcements (though students may choose to not have information shared publicly by indicating this preference in the annual "Permission for Publicity" survey or by contacting the Office of Communications), and on the Centre ID. Once completed, it should be submitted to Andrea Abrams, Associate Vice President for Diversity Affairs. A small committee appointed by the president will review each request. Once approved, every effort will be made to share the changes across campus with all relevant offices in a timely fashion.
Bias Incident Reporting
Training and Workshop Request
Faculty, staff, and student groups can request training from the Office of Diversity and Inclusion Staff. Click the link below to submit a training request.